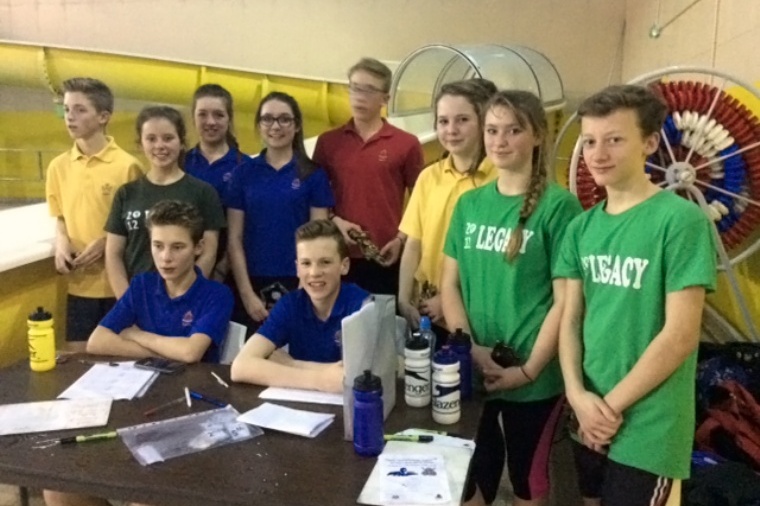 Proudly sponsored by Eggar's School
Nearly 200 swimmers competed in this hugely popular event at Alton Sports Centre on January 13th. Twelve schools participated with children aged between 7 and 11. It was an incredibly noisy and inspirational afternoon with 100+ parents, grand parents and supporters watching from the balcony. There were a total of 76 races including Individual races for each year group plus relay races and a big "Squadron" relay to finish involving 8 swimmers per school.
Medstead won the bigger schools category and Rowledge the smaller schools. Binsted won the overall best participating school.
Eggar's were delighted to sponsor the event providing water bottles and swimming caps for every swimmer. 11 Eggar's Sports Leaders were also on hand, offering enthusiastic, proactive support and help all afternoon.