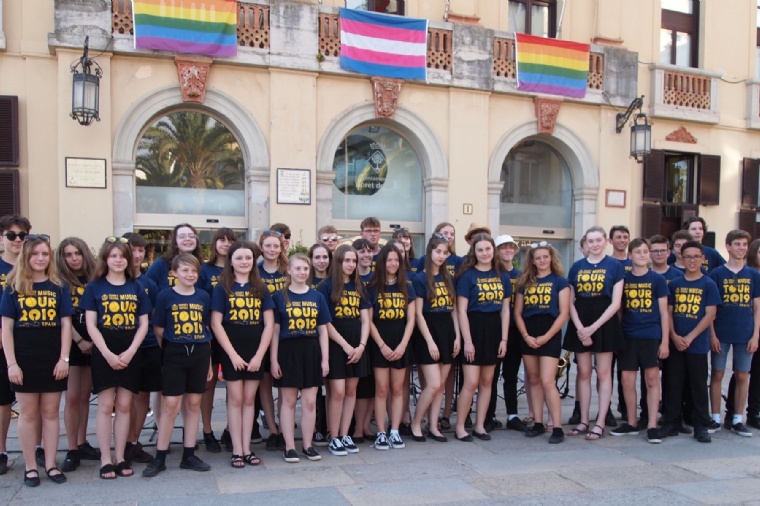 Despite the long coach journey back to Eggar's from Barcelona, our students could only smile about the experience they had had on the 2019 Music Tour.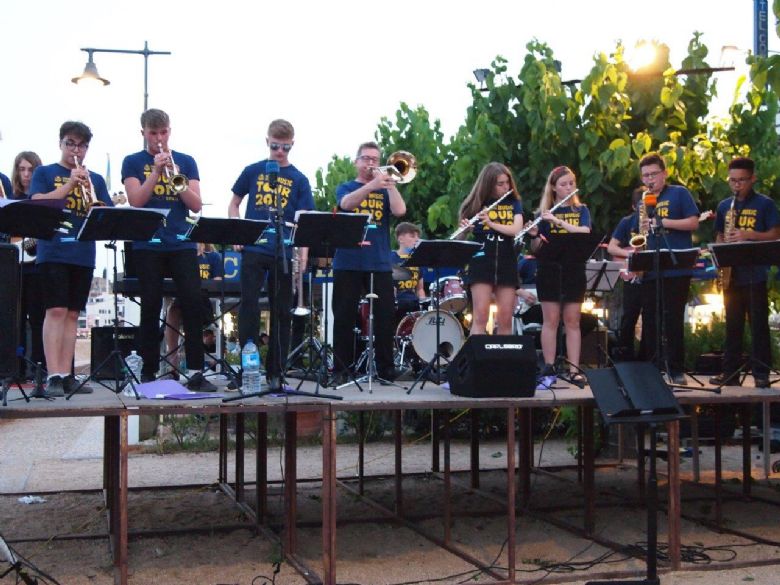 Led by Mr Farris – now on his 10thMusic Tour – the talented group had three open air evening concerts in Tossa de Mar, in Lloret de Mar and Platja d'Aro. Entertaining audiences of around 200 people for each concert, the students performed some of their favourite Big Band numbers and Mrs Kennard led the choir with a 'Songs from the Musicals' themed set.
In between preparing for those performances, students were able to take the role of tourists, exploring Barcelona, visiting WaterWorld and enjoying Girona and their 'home' town of Tossa de Mar.
Tour member Megan wrote:
On the 30 June we left Eggar's and made our way to Barcelona on our coach. After a long 24 hours we arrived at our hotel in Tossa De Mar. As soon as we got there we made our way down to where we would perform the next day on the beach.
On Tuesday we visited beautiful Barcelona. Some amazing sights! When we got back we went to dinner and then to our first performance for 200 people. We met some tourists from England that evening and found ourselves doing a lot of dancing with them.
The next day we visited a small town called Girona where there was an impressive cathedral to look around – it was massive!. After that we rushed home so that we could get ready for our second concert by the sea.
Thursday was our last full day and we went to Waterworld. It was really fun and we watched our bus driver do a bungee jump. We then performed our final concert in Platja d'Aro, a town about 20 minutes away from the hotel.
On Friday we checked out of our hotel and went around the town we were staying in one last time. In the afternoon we got on the bus and headed home, watching some great movies on the bus and singing lots of songs.
We all had an amazing time on the trip and I can't wait for the next tour!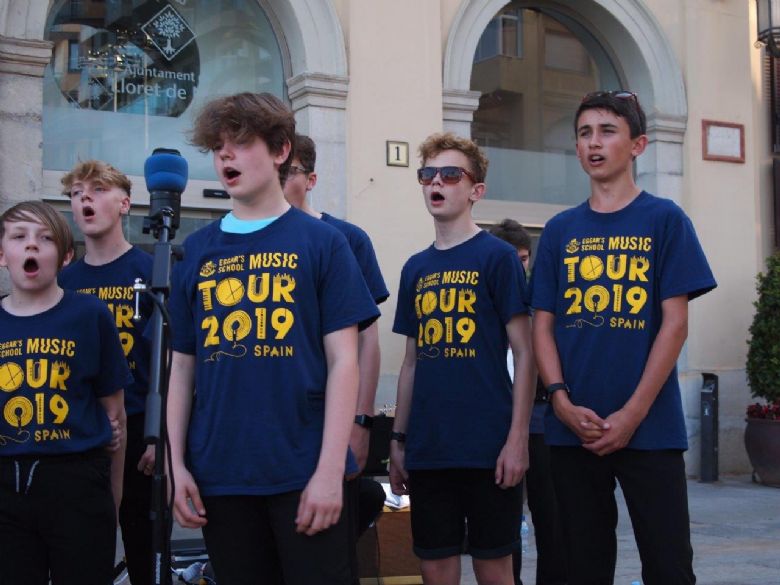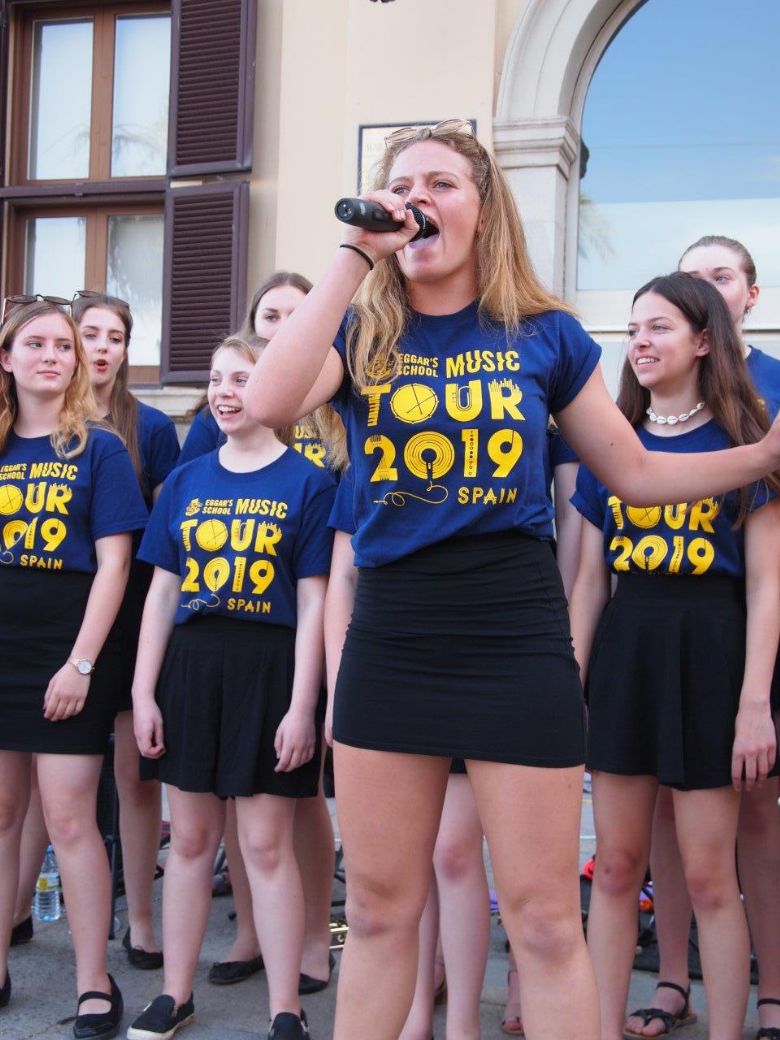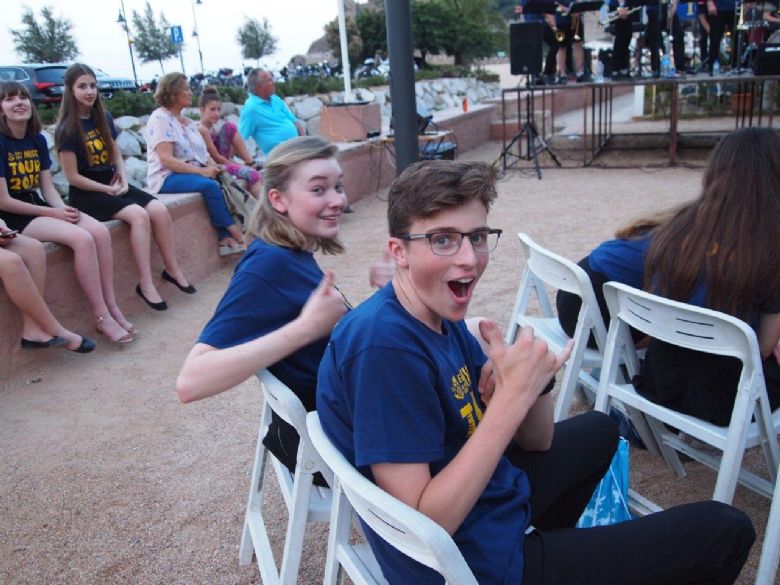 @eggars

#MondayMotivation Day One of our Great House Summer Fundraising event for TEABAG. Today Monty started their journey across Ghana by rowing machine and bike! Can't wait to find out how many miles they covered... #WeAreEggars #GoForGhana https://t.co/cmlBbDZN09 5:26 PM - 04 Jul 2022

@eggars

Journalists in the making! Zack and Jonathan interviewed Tom Yendell about TEABAG, his role as one of the Trustees and the amazing work the Charity does. This is what they found out! https://t.co/Zhg2jTv5AY #WeAreEggars https://t.co/JgRneatLtR 5:06 PM - 30 Jun 2022

@eggars

Do the Maths! Year 10 students Libby, Evie, Jess and Cali took up the Alton School Maths Challenge this week. Working with four future Eggar's students from Bentley School, they tackled three rounds of very difficult problem-solving maths. They were fantastic ambassadors https://t.co/onVvrb3qcJ 10:18 PM - 25 Jun 2022
Follow Us