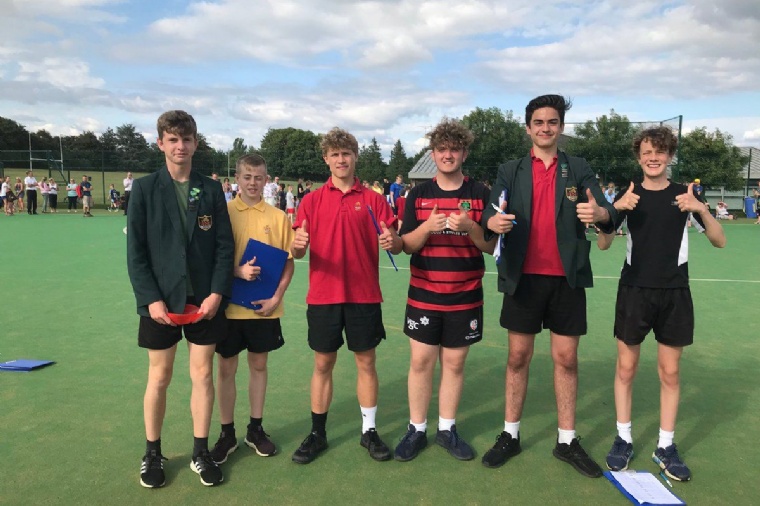 Artificial Turf Pitch or Amazing Team Performances?
Last week saw both the ATP and the school field in constant use – it was our celebration of sport week which included the annual athletics event on Tuesday, summer house sports day and staff silly sports on Wednesday.
The culmination was Key Stage 2 Sports Day on a warm Thursday afternoon: 10 primary schools, 160 students, countless Parents, free refreshments in the Refectory, 8 events, 16 Sports Leaders and 1 mayor to present the trophy!
Events included the 60 metre sprint; the javelin, shot putt, and an agility exercise. It was great to see the ATP full of children showing off some great skilland enjoying themselves so much.
Our Sports Leaders were invaluable – 16 Year 10 students calmly and patiently handled 8 groups of 20 pupils ranging from Years 3-6. They all looked like budding teachers or coaches of the future!
Rowledge Primary School were the winners of the new trophy: the Alton Junior Schools Sports Day Cup and the Mayor, Cllr Graham Titterington was on hand to present it.
So what does ATP at Eggar's stand for? Artificial Turf Pitch? Amazing Team Performance? Alton Top Primaries? Whatever it stands for, it's been a great place to host some amazing sport!
Thanks to Sports Leaders: Neve, Catherine, Rhona, Alice, Emily, Ryan, Jacob, Adam, George, Billy, Oli, Will, Greg, Jonny, Matt and Chris.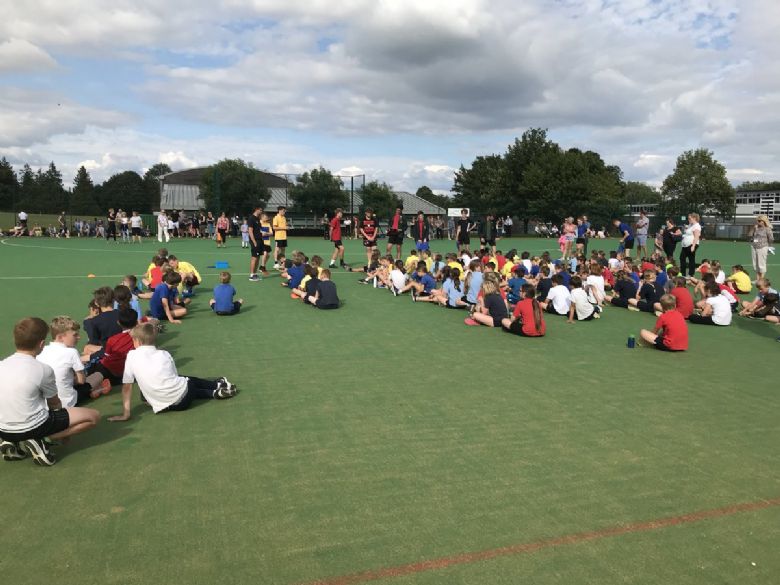 @eggars

#MondayMotivation Day One of our Great House Summer Fundraising event for TEABAG. Today Monty started their journey across Ghana by rowing machine and bike! Can't wait to find out how many miles they covered... #WeAreEggars #GoForGhana https://t.co/cmlBbDZN09 5:26 PM - 04 Jul 2022

@eggars

Journalists in the making! Zack and Jonathan interviewed Tom Yendell about TEABAG, his role as one of the Trustees and the amazing work the Charity does. This is what they found out! https://t.co/Zhg2jTv5AY #WeAreEggars https://t.co/JgRneatLtR 5:06 PM - 30 Jun 2022

@eggars

Do the Maths! Year 10 students Libby, Evie, Jess and Cali took up the Alton School Maths Challenge this week. Working with four future Eggar's students from Bentley School, they tackled three rounds of very difficult problem-solving maths. They were fantastic ambassadors https://t.co/onVvrb3qcJ 10:18 PM - 25 Jun 2022
Follow Us