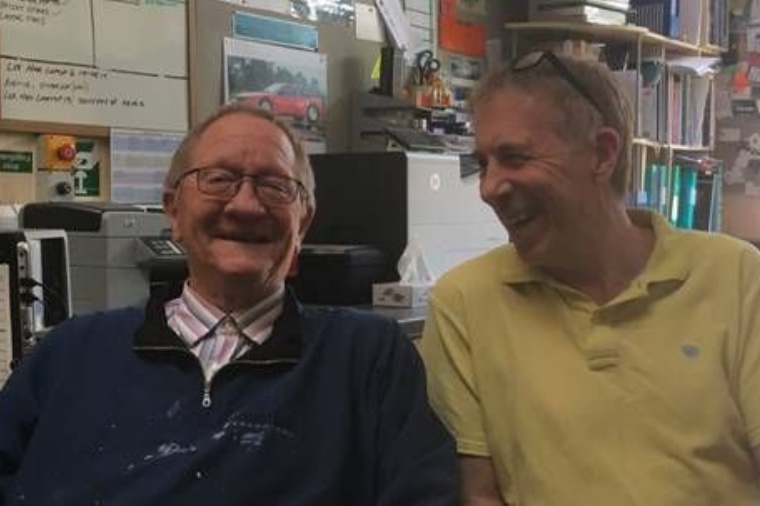 Mr Waite praises his inspirational teacher
It was great to see the Woodwork Masterclass happening again this month - but it is also worth highlighting an enduring friendship.
Mr Waite explains:
"Brian Phillips was my woodwork teacher when I was at school. Now 40 years on, he continues to support me by coming in each year to help out with my Year 7 Woodwork Masterclass. How amazing is that!
Brian was my inspiration to become a Design & Technology teacher and he continues to teach me a thing or two!"
@eggars

We hope everyone has a happy, active Easter. Looking forward to summer activities on our return https://t.co/UM4kOigExA 6:57 AM - 01 Apr 2023

@eggars

Wishing everyone a relaxing Easter break and please read our latest newsletter. https://t.co/M6P02Ly3ch https://t.co/4EwzE5sGDt 1:02 PM - 31 Mar 2023

@eggars

End of term and our Refectory have Hot Cross Buns on offer for the students and staff. The team do an amazing job keeping everyone fed and happy at school. #easter #endofterm #WeAreEggars https://t.co/mv568iwwdw 9:25 AM - 31 Mar 2023
Follow Us