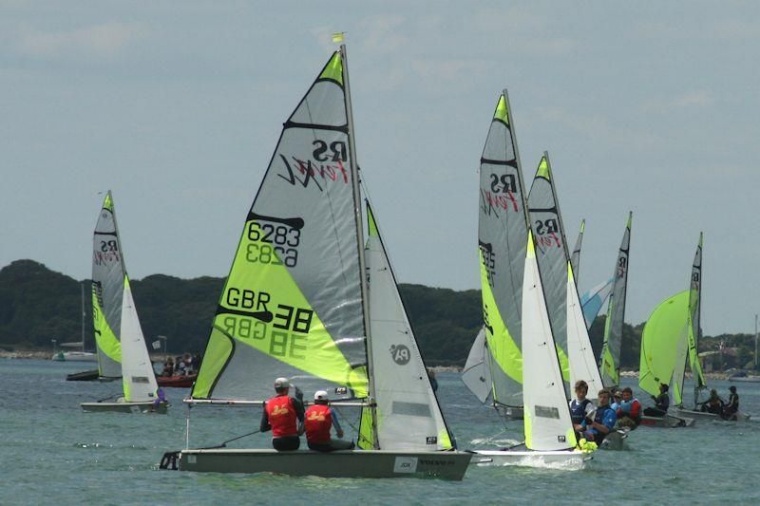 Ralph Nevile and Tom Stratton Brown win for Eggar's
Last week Itchenor Sailing Club held its 67th Schools Sailing Week. There were ideal conditions in Chichester Harbour for almost 300 competitors in Fevas and Fireflys from across the country.
After practice day on Sunday, Ralph and Tom started competition for real on Monday and Tuesday, sailing against 90 competitors in the Feva class. By Tuesday morning they were firmly in the lead. This lead was consolidated in 3 further races and neither crews from Weydon nor Portsmouth Grammar were able to overhaul it.
The full RS Feva results were as follows: 1st Ralph Nevile and Tom Stratton Brown - Eggar's School
2nd Tom and Tristan Ahlheid - Weydon School
3rd Ben and Tommy Millard - Portsmouth Grammar School
Congratulations boys - fantastic effort!
@eggars

#MondayMotivation Day One of our Great House Summer Fundraising event for TEABAG. Today Monty started their journey across Ghana by rowing machine and bike! Can't wait to find out how many miles they covered... #WeAreEggars #GoForGhana https://t.co/cmlBbDZN09 5:26 PM - 04 Jul 2022

@eggars

Journalists in the making! Zack and Jonathan interviewed Tom Yendell about TEABAG, his role as one of the Trustees and the amazing work the Charity does. This is what they found out! https://t.co/Zhg2jTv5AY #WeAreEggars https://t.co/JgRneatLtR 5:06 PM - 30 Jun 2022

@eggars

Do the Maths! Year 10 students Libby, Evie, Jess and Cali took up the Alton School Maths Challenge this week. Working with four future Eggar's students from Bentley School, they tackled three rounds of very difficult problem-solving maths. They were fantastic ambassadors https://t.co/onVvrb3qcJ 10:18 PM - 25 Jun 2022
Follow Us