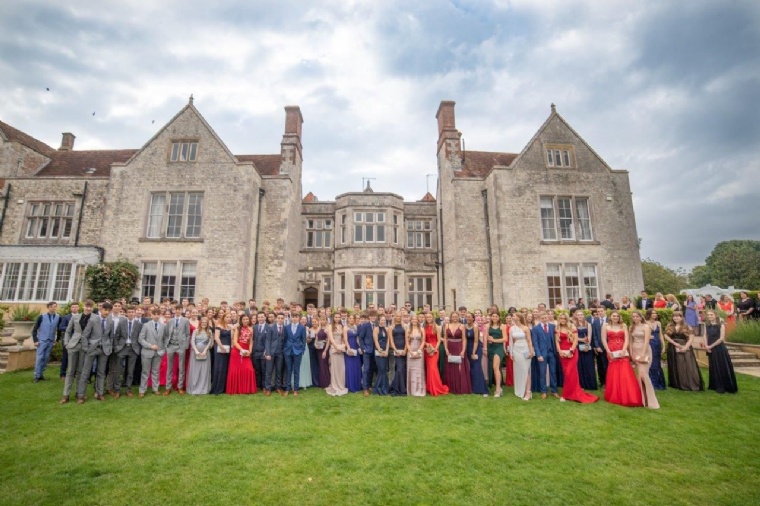 Glamour, fast cars, beautiful location...
After months and months of preparation, Eggar's Year 11 Prom was held at Froyle Park on the 25 June.
Since October, the prom committee had been fundraising, choosing the décor, organising arrival times and finalising the seating plans, so we were delighted that the day had finally arrived!
Luckily the rain had stopped by the early morning so we could enjoy the beautiful gardens and take lots of photos.
After everyone had arrived, we sat down to a three course meal: bruschetta to start, chicken and dauphinoise potatoes as the main and then brownie and ice cream for dessert. After the meal, there was a DJ, a photo booth, a chocolate fountain and a sweetie table as extra treats, and, of course, more photos.
Around 40 members of staff joined us to celebrate and it was a fantastic way to celebrate our years at Eggar's and say a final goodbye – until results day…
Thanks to everyone for their support and hard work in making the event so successful!
@eggars

Do the Maths! Year 10 students Libby, Evie, Jess and Cali took up the Alton School Maths Challenge this week. Working with four future Eggar's students from Bentley School, they tackled three rounds of very difficult problem-solving maths. They were fantastic ambassadors https://t.co/onVvrb3qcJ 10:18 PM - 25 Jun 2022

@eggars

It's Fri-YAY and we're celebrating Matt D and his performance at the National Schools Biathle last weekend. He was placed 2nd in the Year 7 Boys race. (Biathle is an event that can involve a runswimrun course, or simply a swimrun course). #SoundsExhausting #GoMattGo https://t.co/pIe7RXQUpa 6:00 PM - 24 Jun 2022

@eggars

All rounders! Year 9/10 girls continued their strong rounders season yesterday with a 9.5 to 8 win against Alton School. The team were led to victory by Gemma (Batter of the game) and Charlotte (Fielder of the game). #WeAreEggars #GreenArmy https://t.co/nJ2EQkRBBx 3:38 PM - 23 Jun 2022
Follow Us