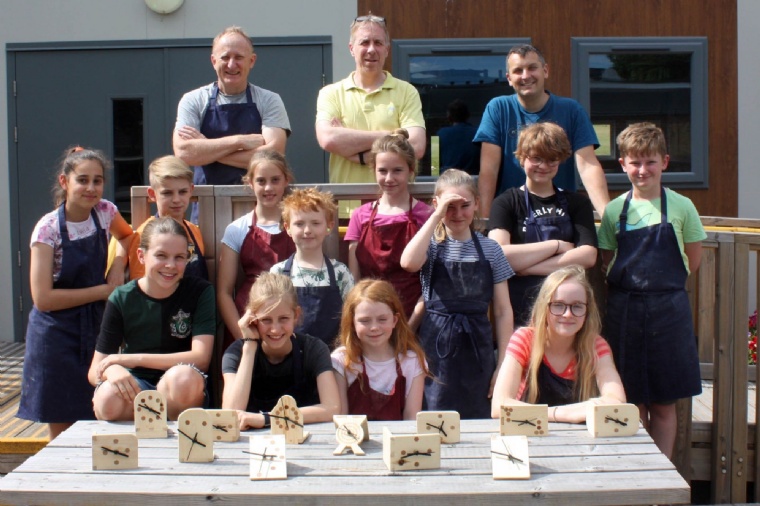 Clocks make for a challenging and rewarding time!
Year 7 and 8 students gave up their Saturday to attend a Woodwork Masterclass run by the Design & Technology Department. The Most Able and Talented students undertook a day's project to design and make a dovetailed softwood clock with mahogany inlays.
They learned many traditional woodworking skills and produced the clock using only hand tools. The day was delivered by Adrian Dee from Alton College and D&T staff Mr Waite, Mr Bowen, Mr Phillips and Mr Evans.
Mr Waite said, 'Our annual masterclass is the highlight of the year. It's an amazing opportunity for our Most Able and Talented students to work with such talented craftsman. It was a challenging project, but the students rose to the occasion and achieved an amazing set of results of which they were immensely proud.
All students left at the end of the day with a beautiful handmade dovetailed clock.'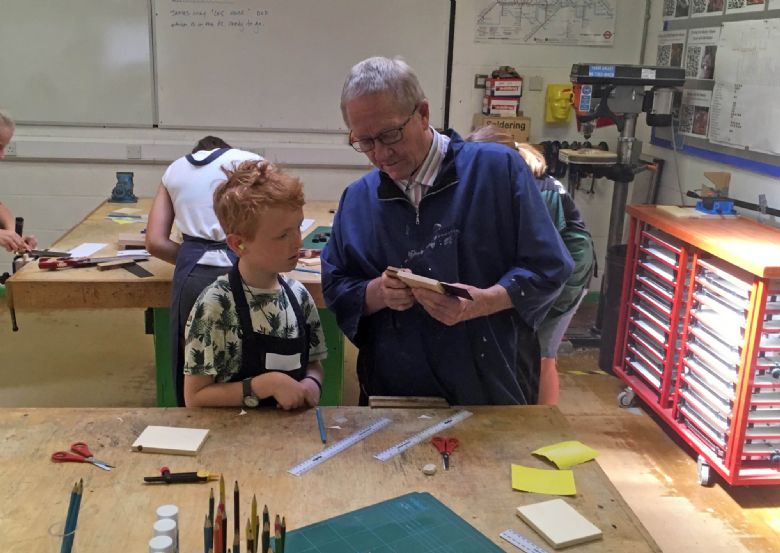 Mr Phillips shows the art of a dovetail joint.