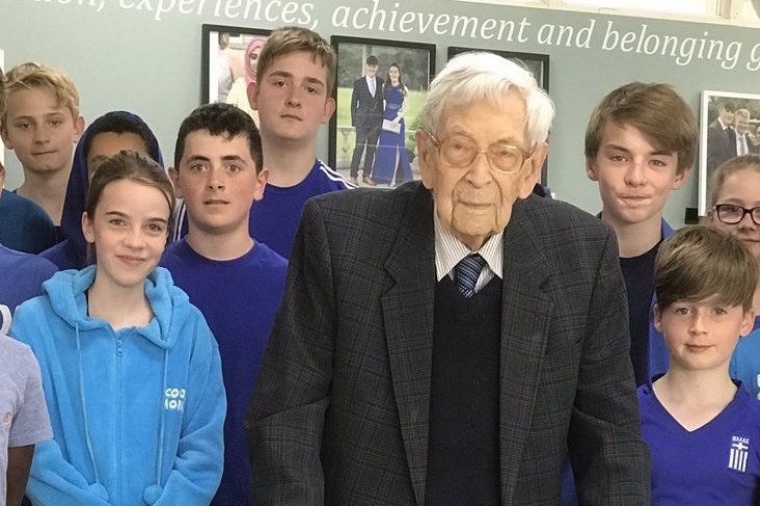 Bob Weighton entertains, informs and captivates students
Last week we welcomed Mr Weighton to a special Year 7 'Wear it Blue' assembly. Students were out of school uniform and wearing blue in order to raise funds for Brendoncare in Alton where Bob lives. By the end of the day over £200 was raised!
England's oldest person at 111 years old was incredible. We offered to provide him with a microphone but his public speaking voice was terrific. He reached the back row of an audience of 220!
Year 7 asked some fantastic questions and Mr Weighton gave some wonderful answers:
'What's your earliest memory?' Answer, 'Being ill with mumps!'
'What is the most exciting experience of your lifetime?' Answer, 'Seeing the White Cliffs of Dover after 13 years away from England.'
We asked Mr Weighton about his recollections of being 12 years of age. He told us about the cane in the cupboard at school. He was very clear that he saw no relationship between the cane and learning maths!
His best bit of advice to his young audience:
'It's more important to make a friend of an enemy, than it is to make an enemy of a friend'.