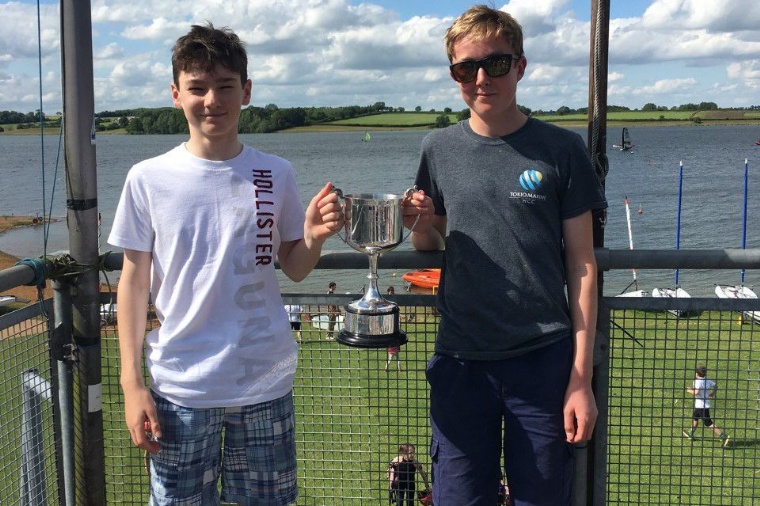 RS Feva Inland National Champions!
The Annual Championship this year took place on the last weekend in June at Rutland Sailing Club on Rutland Water, one of the largest man-made stretches of water in Europe . It was a scorching weekend with ice creams being delivered to the competitors on the water between races 3 and 4 on Saturday!
Big Congratulations to Tom Stratton-Brown and his friend Tom Ahlheid ( Weydon School) who sail at Frensham Pond Sailing Club. They came out as National Champions.
There was more celebrating for Ralph and Kate Nevile who came second!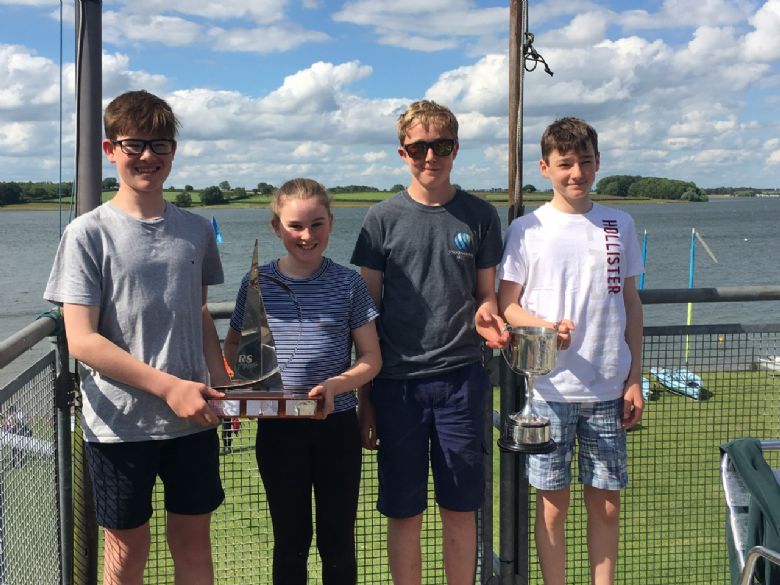 There were also prizes for the race series: Ralph and Kate won, and Tom and Tom came 3rd.
A very successful weekend all round for our students!