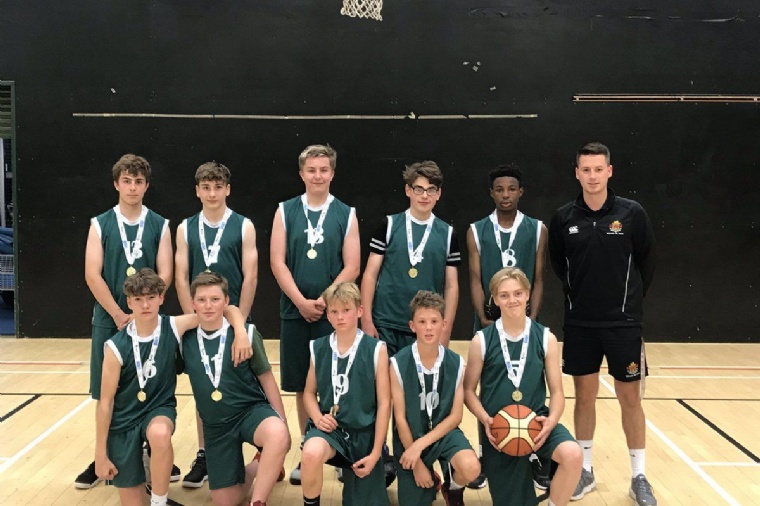 U14 boys basketball team victorious at Hampshire Youth Games
The military facilities in Aldershot played host to the Games with around 3,000 competitors taking part in a variety of sports over 2 days in June with competitions in 17 different sports.
The basketball took place on Friday 21 June. The boys played 6 games throughout the day in a league format.
First up was Everest Academy and a big win by 35 points to 7, followed closely by victory against Trafalgar School by 34 to 6. Already the boys were playing well together and looking ominously strong. Games 3 and 4 were won against Oaklands and Mountbatten and that winning feeling continued with the final 2 games against Admiral Lord Nelson and Bitterne Park.
Unsurprisingly the undefeated team was top of the league and this 1st position saw them go straight into the final against Admiral Lord Nelson.
It was a very closely contested game but the boys stuck together, played really well as a team and came out as champions! 7 games 7 wins, it was a fantastic day!
Congratulations!