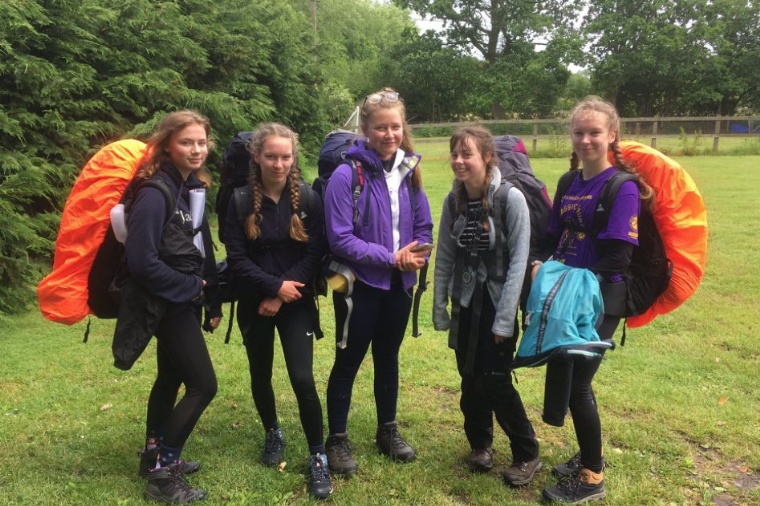 32 students take part in 2 day/1 night expedition
Last Friday and Saturday saw 7 groups of students set out on the assessed expedition for their Duke of Edinburgh Bronze Award.
Our intrepid students started at Thursley Cricket Club and the weather couldn't have been wetter! Torrential rain continued for most of the day but everyone's spirits remained high and they all did really well navigating to their camp for the night at Tilford. Thankfully the rain eased enough for them to be able to relax, cook and re-energise.
There was an excellent full day's walking on Saturday, helped by some much better weather and all 32 students made it to the finish at Dogmersfield. Congratulations to everyone!
Follow their activities on Twitter: @eggarsdofe