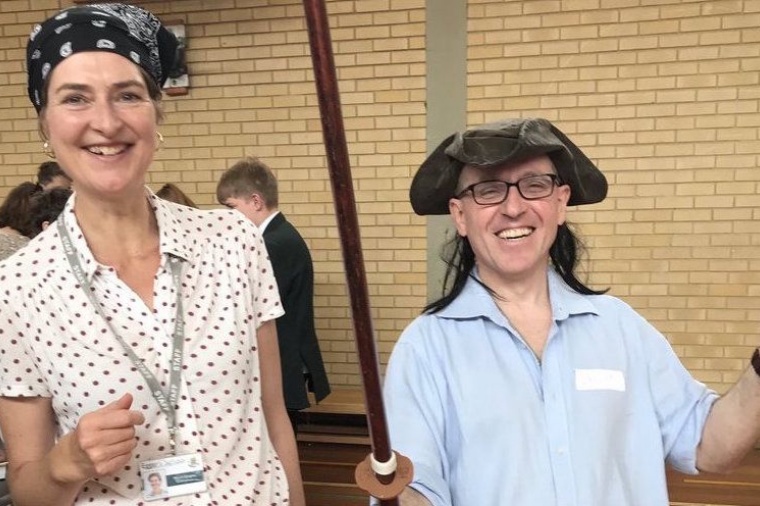 It was a marvellous pirate themed maths day!
This week we had a Primary Liaison 'Marvellous Maths' Day with 30 students from 6 local primary schools. The day had a pirate theme and many of the children came in pirate hats and bandannas, outshone only by Dr 'Blackbeard' Driver who led the proceedings.
There were two main activities: storming the castle and finding the treasure. Storming the castle involved using a catapult and cannon balls. The 6 different crews had to learn how to use the catapult and record the distance the cannon ball travelled for a range of launch angles. This graphed information was crucial when it came to 'storming the castle' later in the day when each crew had only 5 chances to fire a ball a set distance away. The yellow team won by firing an amazing 4 out of 5 balls into the castle grounds.
The treasure hunt involved solving mathematical clues to get a bearing to the next clue, leading the teams on a hunt around the school grounds, in order to find the treasure. The red team were the most impressive clue solvers and treasure hunt winners.
At the end of the day all of the children got a certificate and the winning teams a handful of (chocolate) gold coins as a reward.
It was a really enjoyable day and we look forward to holding a similar event next year.