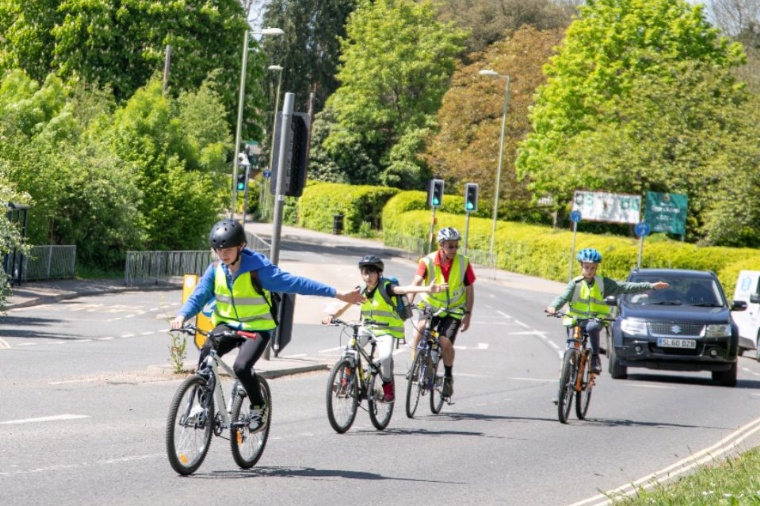 Level 3 training for over 30 students
Last week saw 5 days of intensive cycle training including how to ride on more challenging roads and different traffic situations like busier streets, queuing traffic, complex junctions and roundabouts. It was part of Bikeability Level 3 which aims to give everyone the skills and confidence for all types of cycling.
33 Year 7s and 8s went on the 5 hour training course each day. Each student needed to have passed Level 2 before embarking on this next level. We are one of very few Hampshire Secondary Schools that support and facilitate this Level 3 training.
All cyclists got a participation certificate – indicating they had either passed or that they were continuing to work towards the national standard (ie Level 3). They can retry next year when we embark on our fourth year of Bikeability!
This training is fully funded by HCC Road Safety Team and provided by Pedal Power who were fantastic. It was a really rewarding few days – and quite exhausting, both in the number of miles ridden and the amount of concentration required!
" Bikeability Level 3 is a great opportunity. I found it fun and also useful. It taught me how to stay safe on the roads and it also helped to build my confidence cycling on busy roads. I think that if anyone is given the opportunity to take part they should definitely give it a go. I'm looking forward to getting out on my bike more regularly now". (Participant Emilia Robertson, 7LH)