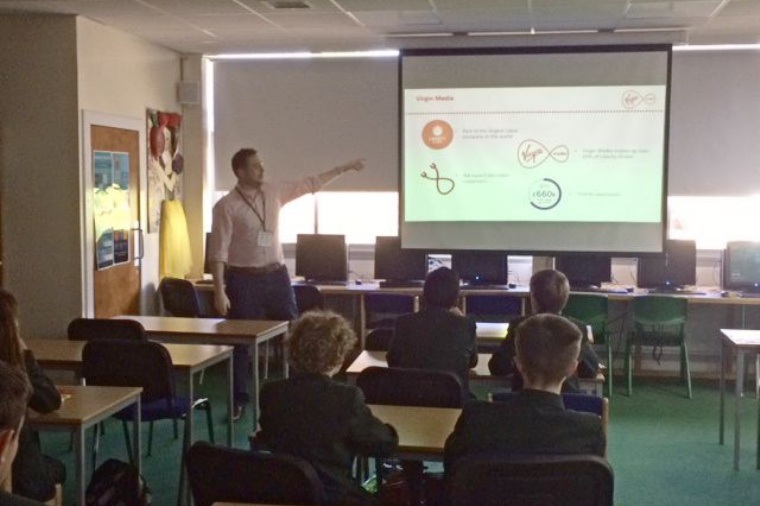 Lecture Club students learn about Virgin Media apprenticeships ...and more!
Pete Applegarth Aitken left Eggar's in 2003 but some 15 years later he was delighted to return last week to talk to some of our Year 9 students about his current role with Virgin Media. He has been at the company for 9 years and in his current position as Senior Project Manager for the last 2.
As part of our exciting Lecture Club season, Pete spoke for an hour and took questions on both working at Virgin Media and the opportunities for apprenticeships, extolling the virtue of "learn while you earn".
It certainly went down well with his audience!
Pete said: "I loved being back at Eggar's and the time talking with the current students. It was very rewarding - I hope they found it useful too!"