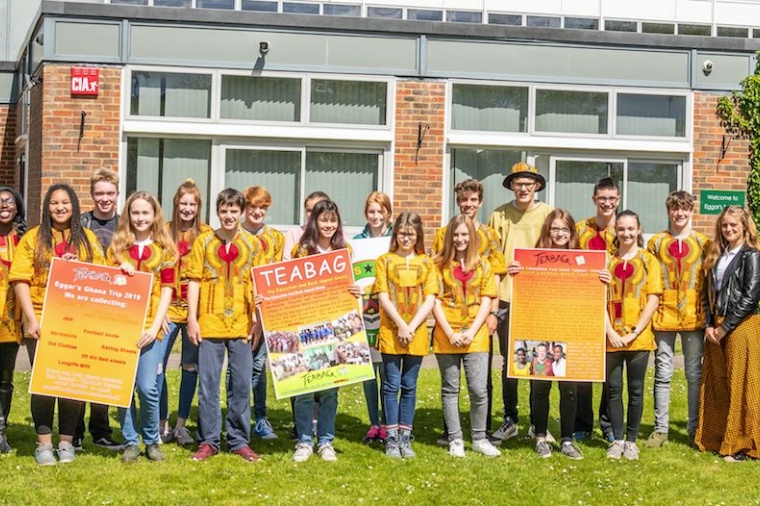 Cake sale and mufti day generates over £625
Friday 10 May was a whole school non-uniform day with the added bonus of cakes! Students donated £1 not to come in their normal school clothes. And some came with a distinctive African theme in support of the chosen charity - The Education And Book Appeal Ghana or TEABAG. Then there was a cake sale at break - an ever-popular fundraising activity!
TEABAG was set up to support the education of young people in Ghana by providing basic equipment, books and educational facilities. We have joined them to support a school in Mankoadze - a village which played host to over 20 of our students earlier this year. We are really proud of the connection between our schools and one which we're sure will flourish in the years to come.
Here is Mrs Kennard in Ghana mufti day wear!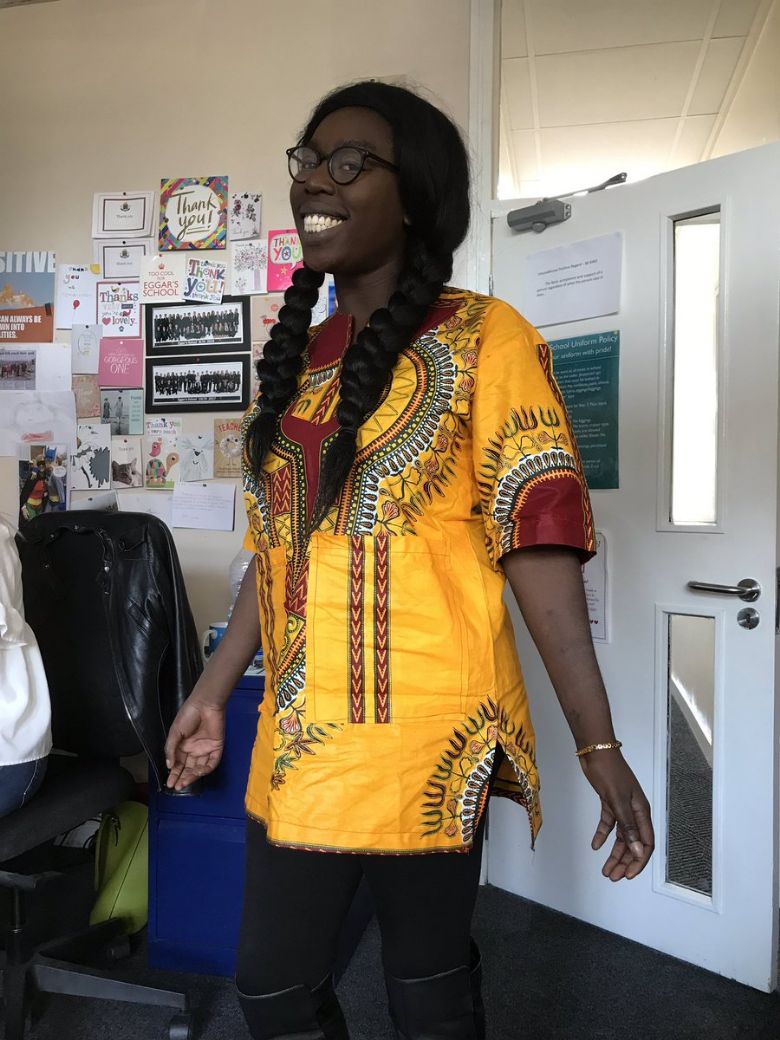 @eggars

Investigating the 'Day of the Dead'! Spanish students have been delving into this amazing festival celebrated on November 1 and 2! https://t.co/YuGqT0PTUS #WeAreEggars https://t.co/le86GAzZnq 7:55 PM - 03 Nov 2022

@eggars

Another amazing month! Check out what's been happening in our October Update: https://t.co/B8Cv9W7RBJ #WeAreEggars 5:06 PM - 02 Nov 2022

@eggars

#MondayMotivation. Building on the success of this years GCSE results, our daily Revision Programme will continue this term for our Year 11s, with a total of 110 sessions to be provided throughout the year. Between 70 and 100 students have been attending per session after school https://t.co/2UpqC6T4eF 7:08 PM - 31 Oct 2022
Follow Us