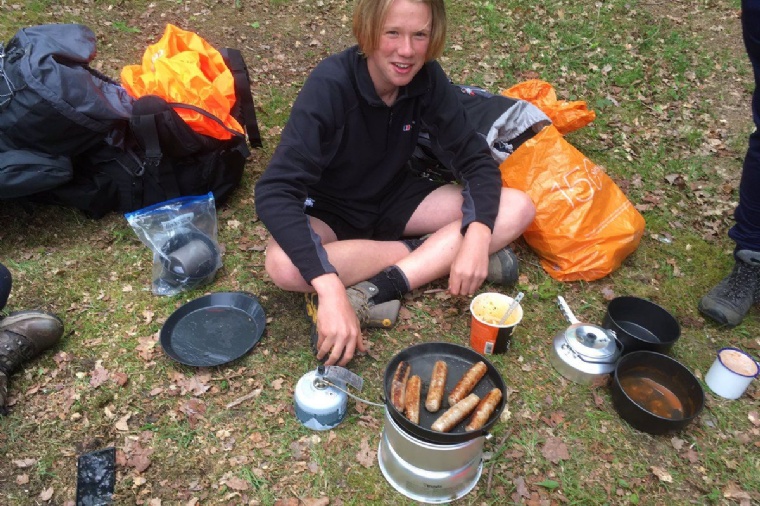 38 students take part in chilly expedition ...
This important practice expedition took place over the weekend of 27-28 April with the 39 strong group split into 7 teams, each accompanied by an adult.
They started at Tennyson's Lane near Haslemere and successfully made it to the lunch stop just outside Fernhurst. The student groups were on their own for the afternoon and they all arrived at the campsite at Camelsdale Scout Hut with little or no problem.
After setting up camp, every one cooked their evening meal and played games until the sun went down. It was a chilly night and sleep was a bit of a challenge. Still everyone was up bright and early, cooked breakfast, struck camp and were off again into the countryside for the second day.
There were a few navigational problems on Sunday with one group getting disoriented in woodland. They were eventually found and put back on the right track. At the end of the day all groups, bar one, made it to Woolbeding Common. This last group overshot the finish and were brought in by bus.
Tired, but having learnt a lot about hiking, navigation and camping, everyone was picked up and taken home for a well-deserved rest. Well done to all!