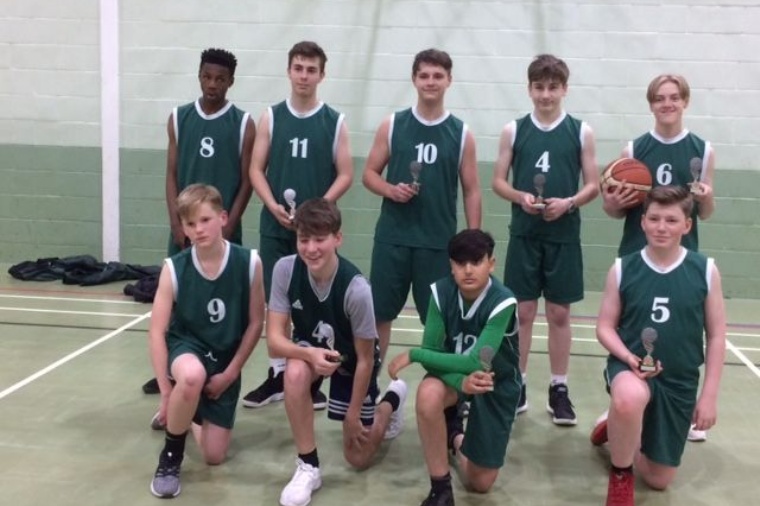 One of the best in Hampshire!
On April 3, our Year 9 basketball team played in the Hampshire County Cup Final against Bohunt. The game was held at All Hallows School in Farnham, a neutral venue.
After being undefeated all season, the team was playing its last match and the biggest one of them all. The boys had worked hard all season and had put in extra hoop time during lunchtimes leading up to the game. Up until this final game, they had won all the previous rounds convincingly.
However, despite the green army playing really well, Bohunt were the better team and won the Cup.
It was a great experience for the boys and what a huge achievement to be the 2nd best team in Hampshire, with medals to prove it! Congratulations!
Big thanks go to the spectators and supporters who came to watch and also to coaches, Mr Michael and Mr Mann.
Here's to next season!
Team members: Boo, Ed, Evan, Henry, Josh, Liam, Louis, Oli, and Toby.