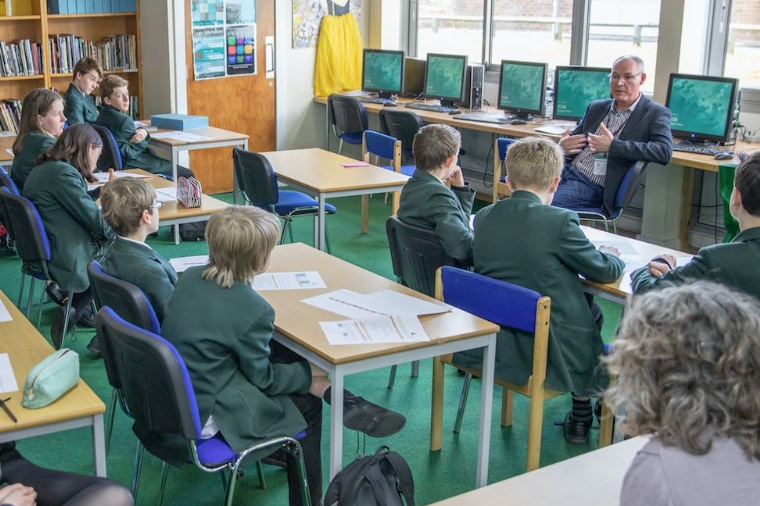 Moneybarn Director reveals his route to success
On March 26 we were delighted to host our second Lecture Club, an Eggar's Experience after school activity aimed at our More Able & Talented (MAT) students. 44 students signed up to hear David Shrimpton, the Customer Experience Director for Moneybarn, the UKs leading lender of specialist car and van finance.
The short lecture and fascinating Q&A session lasted about an hour and David spoke about his own education and his far from direct path to his highly successful career at Moneybarn. It was certainly an eye-opener for many of our students!
The next Lecture Club looks likely to be just as popular ... and very topical! It will take place on April 30 and will be lead by civil engineers from Knights Brown who are currently working on the Butts Bridge project in Alton.