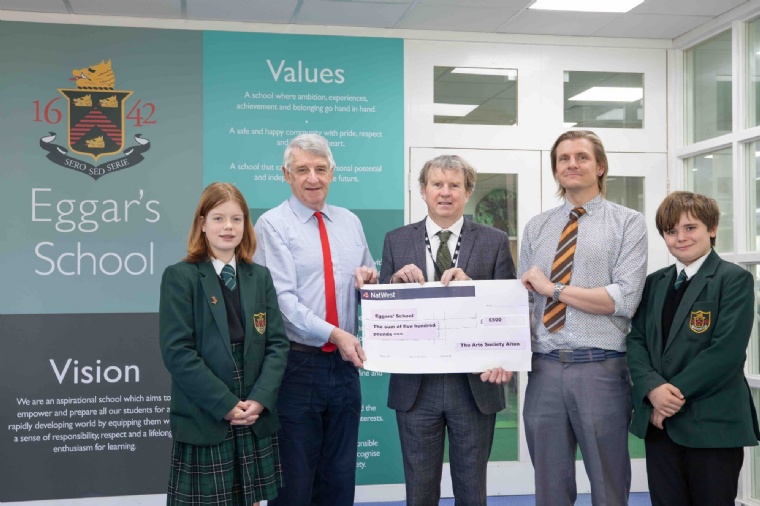 Great opportunity to explore the diversity of London art
Our Art and Photography department were thrilled to receive a massive £500 donation from The Arts Society Alton. We are so grateful for the artistic opportunities this donation will provide. It will pay for a school visit to London later in the year where students will have the opportunity to view a wide range of London art - from street art to modern masterpieces.
Plans have already been made!
The visit will begin at the Leake Street tunnel under Waterloo Station which is famous for its graffiti. Whilst there, students will photograph the street art and add their own stencils to the walls. Students will then make their way along the Thames towards Tate Modern, taking in the street performances, sculptures and photographic opportunities along the way. The second half of the day will be spent at Tate Modern.
The visit will allow students to draw, photograph, research and create their own art. They will explore the new Tate Modern extension with its huge installation spaces, and magnificent views of the iconic London skyline.
The Arts Society is a leading arts education charity with a global network of over 380 local Societies, which bring people together through a shared curiosity for the arts. It offers enjoyable opportunities to discover and support the arts of yesterday, today and tomorrow.
The Arts Society Alton is part of this network which boasts over 90,000 people worldwide, brought together through a shared curiosity for the arts and our artistic heritage. They have a monthly lecture programme, visits to exhibitions and a couple of Special Interest Days every year. They undertake volunteering at arts and heritage locations in Hampshire and support the promotion of the arts to young people through art scholarships at Alton College and grants to local schools for a variety of art-related activities. (http://alton-dfas.org)