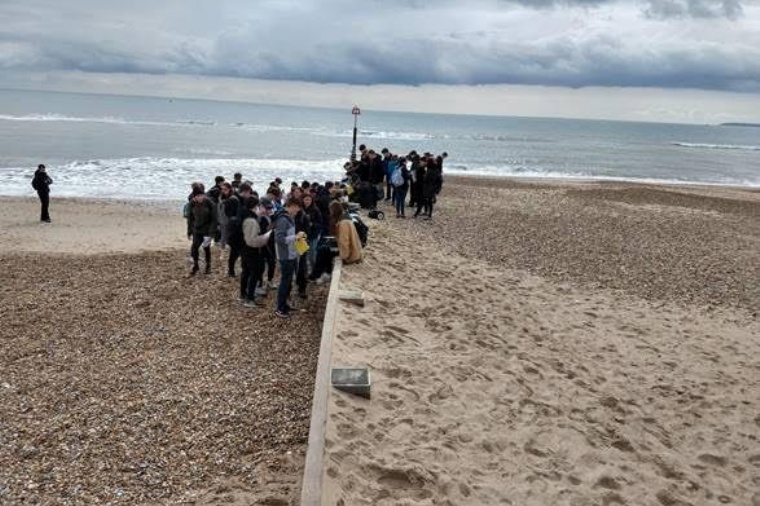 Year 10 field trip to Dorset
Hengistbury Head near Bournemouth is a fascinating place not only for its wide variety of habitats including heathland, woodland, freshwater wetland and coastland but also for its internationally significant archaeology site and geological features. So it was the perfect place for our Year 10 geography field trip!
Although overcast, the views were spectacular and the group explored the area with enthusiasm. This has become a key trip in the Geography Department's calendar - challenging students, and developing their abilities to investigate and to question the world around them.
"Lovely views for snapchat up the hill"
"Nice 6 mile walk in nature"
"Inspirational – nice to see geography in action"