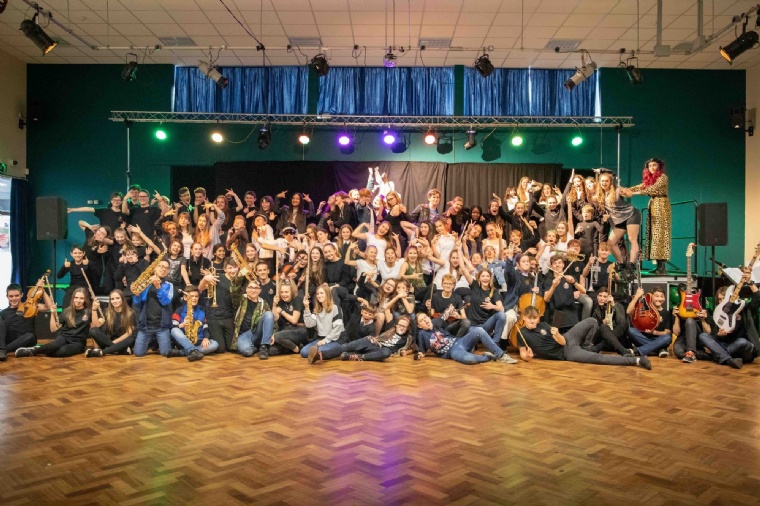 Eggar's amazing production of 'We Will Rock You!'
The school hall was rocking to the music of Queen last week when a cast of talented actors, musicians and choir performed the smash hit musical We Will Rock You to a sell out audience over 3 nights. It was the culmination of months of rehearsals with over a hundred students participating from all year groups, working alongside each other in all aspects of the performance.
From hair and makeup to lighting and sound; from set painting to ticket selling and front of house; from Scaramouche to the GaGa Kids; from drums and percussion to the iconic electric guitars - it was an amazing team effort which resulted in a show that truly rocked!
The energy was fantastic. The show had a freshness and vitality which was certainly infectious with the audience often singing and clapping along to the music.
Performance Director, Mrs Clarke (in her debut production for Eggar's) and Musical Director, Mr Farris couldn't have been more proud of the whole team and the show they produced.
Congratulations to everyone involved!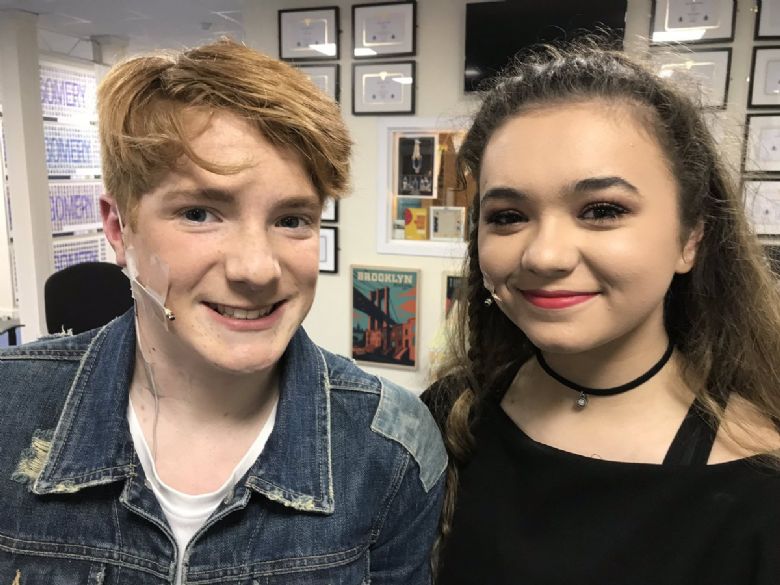 Galileo (Patrick Page) and Scaramouche (Natasha Wilde)