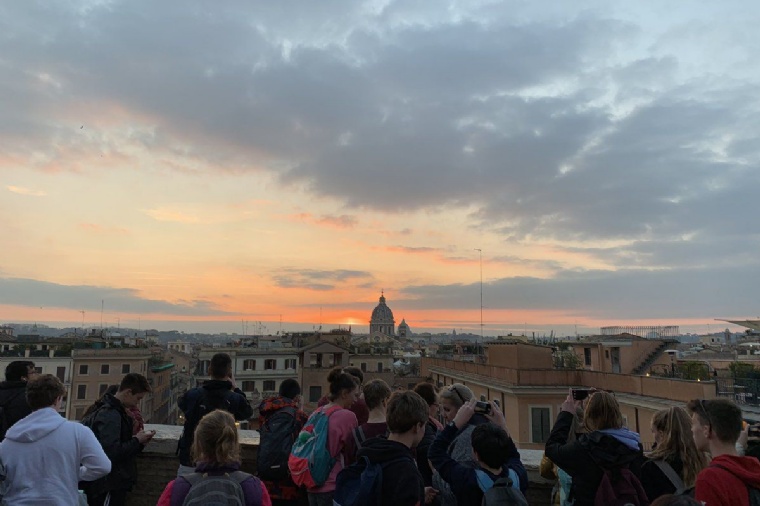 Gelato, pizza, pasta...and much more!
Half term saw a fantastic (and a little exhausting) Geography trip to Italy for 49 Year 10s. It was a 5 day adventure led by Mr Rowe and lovingly hashtagged #mrrowesmagicalmysterytour by the end.
From the bay of Naples, Pompeii and Mount Vesuvius to Sorrento, the Amalfi coast and the Coliseum in Rome – the extraordinary variety of historical and geographical features were incredible – and in perfect weather too! Some of the views were simply breathtaking. There was a good deal of walking – 10 miles were clocked up in Rome! However any sore feet were quickly forgotten by some fabulous food – after all no trip to the home of gelato, pizza and pasta would be complete without trying at least some of Italy's finest.
The Year 10s had a fantastic time – they even impressed the BA flight attendants en route – the best behaved group they'd ever seen and complimentary drinks were served! A great trip for both students and staff.