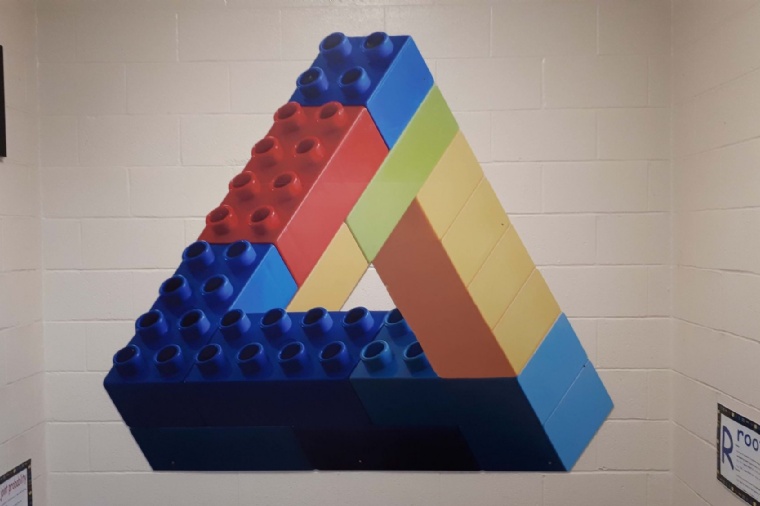 Optical illusion in maths block...
In need of something to brighten up the staircase wall in the maths block, what could be better than a Penrose triangle - an impossible object devised by Lionel Penrose and his mathematician son, Roger in 1958. They described it as "impossibility in its purest form".
Who would have thought lego could be impossible too?
We found this very striking image online and made contact with professional photographer Michael Phillips based in the States. He very generously let us use his photo at no charge!
Then it was over to SignDesign in Alton to create the huge graphic.
Finally the site team finished the project, securing the board to the wall.
It is a stunning addition to the maths block!