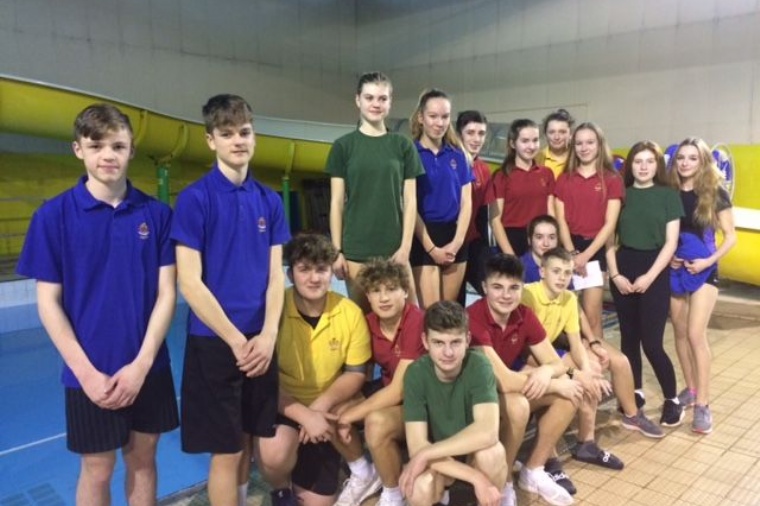 Great support offered to Junior Schools' swimmers
Eggar's Sports Leaders excelled at the annual Junior Schools' Swimming Gala at Alton Sports Centre on Tuesday. The 18 students took on many roles at the event - each one demanding different skills but all requiring relentless enthusiasm! They were a credit to the school. From scoring duty to cheerleading, the team were ever present and really helped to support the young swimmers. They received high praise from many of the Junior Schools' staff and helpers. One commented: "Top marks to the Eggar's students for all their hard work"
We were delighted to once again support this event with our Sports Leaders. We also provided multi-coloured swimming caps for the 175 enthusiastic competitors from 11 local primary schools. It was an incredibly noisy but rewarding afternoon!
For the third year running, Rowledge School won the "large" school event - but narrowly by only 3 marks from Bentley. St Lawrence won the "small" school with Andrews Endowed coming in second.
Congratulations to everyone who took part and helped on the day.