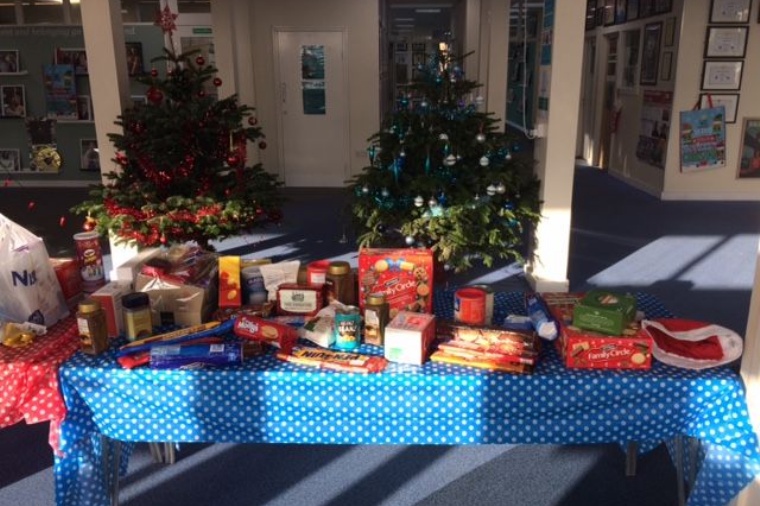 Great effort in support of the local community
Parents, students and staff have been generously contributing items for the Alton Foodbank. It was an amazing effort and the three house tables were full of goodies.
Alton Foodbank is a project founded by local churches and community groups, working together towards stopping hunger in Alton and surrounding villages. The foodbank is part of a nationwide network, supported by The Trussell Trust, working to combat poverty and hunger across the UK.
Alton Foodbank Manager, Ian Dane, thanked all involved and said the donations will be distributed to families in need over Christmas and the months ahead.
@eggars

Problem of the week! Please do not comment with the solution so other people can work it out too. Instead, like this post if you think you have the correct answer. The solution will be posted in the comments on Thursday at 4pm! Best of luck #UKMT #Problem #Maths https://t.co/p7WvGqGFuc 2:30 PM - 07 Feb 2023

@eggars

No one should have to face mental health problems on their own. @Place2Be are proud to partner with @GiveUsAShout to provide 24/7 support in the UK. If you're struggling, text CONNECT to 85258. Anytime, anywhere. #ChildrensMentalHealthWeek https://t.co/vuxqG2QDak 11:16 AM - 07 Feb 2023

@eggars

https://t.co/rrqJ2Hpi0e https://t.co/pFkiOYiIrK 11:14 AM - 07 Feb 2023
Follow Us