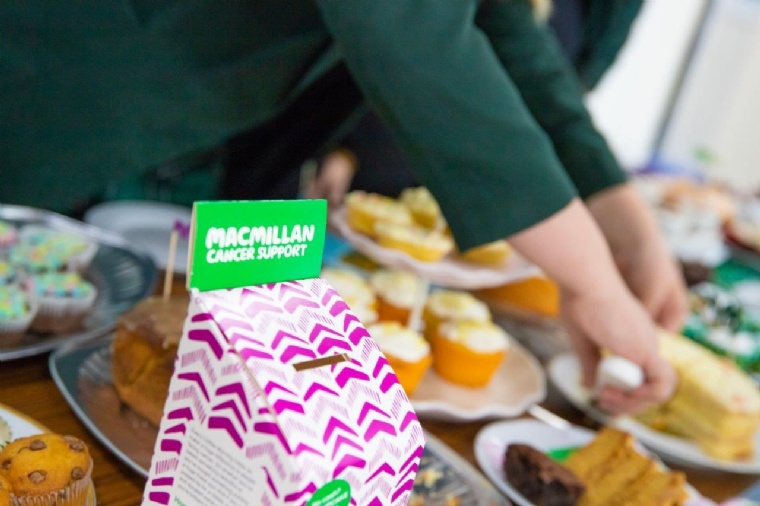 Cake selling raises nearly £400
Our foyer was filled with cakes galore last Friday- and it didn't take long for them to disappear as they were enjoyed by visitors, students and staff alike! The joy of eating cake was made even sweeter by the knowledge that money was being raised for an incredible cause: Macmillan Cancer Support.
The event was led by four Year 10 students: Neve Randall, Katy Henderson, Alice Graham and Amelia Cooper, all from 10NE.
The overwhelming donations of cake was a true reflection of the spirit of Eggar's community. Every single cake was sold, along with refreshments to many satisfied customers. Members of the local community were also invited, including Deputy Mayor Councillor Alan Chick.
Through their generosity with monetary donations and the lunch time cake sale, we raised an astounding £393.86. There are still some more donations to come in but this is an amount to be proud of for a very worthy charity, and one that is close to the hearts of many of our students and staff.