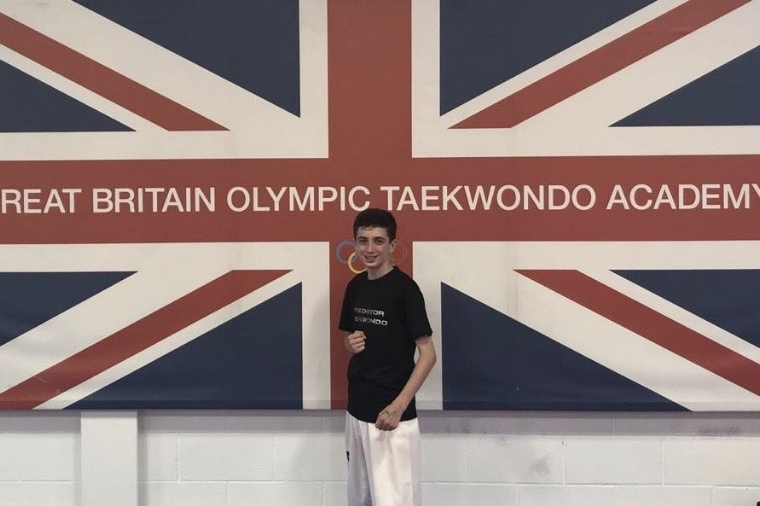 Selection confirmed for Team GB Tae Kwondo.
Last weekend saw the final selection for possible inclusion in the National Tae Kwondo team. It was the culmination of a rigorous process which involved thousands of other candidates over the last few months. At the end of it, only 44 places were available... and Jacob was given one of them!
More amazing is that his main sport is karate - a discipline for which he has won many medals over the years. To be approached to trial for a sport in which he has had no training is incredible! He was spotted earlier in the year by a Tae Kwondo coach and clearly impressed Team GB throughout the range of tests he had to complete, both mental and physical.
Congratulations Jacob - we are really proud of you!
@eggars

Do the Maths! Year 10 students Libby, Evie, Jess and Cali took up the Alton School Maths Challenge this week. Working with four future Eggar's students from Bentley School, they tackled three rounds of very difficult problem-solving maths. They were fantastic ambassadors https://t.co/onVvrb3qcJ 10:18 PM - 25 Jun 2022

@eggars

It's Fri-YAY and we're celebrating Matt D and his performance at the National Schools Biathle last weekend. He was placed 2nd in the Year 7 Boys race. (Biathle is an event that can involve a runswimrun course, or simply a swimrun course). #SoundsExhausting #GoMattGo https://t.co/pIe7RXQUpa 6:00 PM - 24 Jun 2022

@eggars

All rounders! Year 9/10 girls continued their strong rounders season yesterday with a 9.5 to 8 win against Alton School. The team were led to victory by Gemma (Batter of the game) and Charlotte (Fielder of the game). #WeAreEggars #GreenArmy https://t.co/nJ2EQkRBBx 3:38 PM - 23 Jun 2022
Follow Us