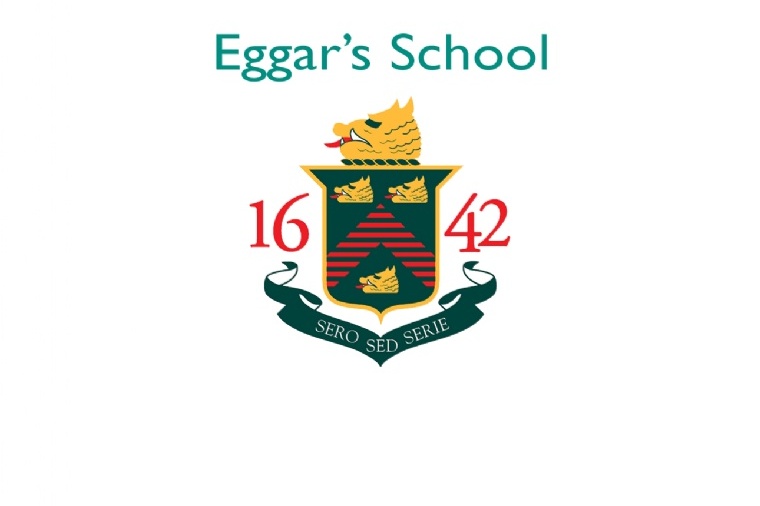 Students at Eggar's School have achieved another set of very pleasing GCSE results this year, with 68% achieving 5 or more A* - C with English and Mathematics. English and Mathematics results were again outstanding with Mathematics achieving 82% A*-C and English achieving 77% A*-C. Nearly a quarter of students in English and Mathematics achieved A*A. The levels of progress the students have made overall should place Eggar's in the top 20% nationally.
Head Teacher, Patrick Sullivan, commented:
"These results are a reflection of the really hard work and commitment by the staff and students and will place us 'significantly' above national results. The Year 11 students worked really hard and this is a reward for their ambition and commitment. Results in English and Mathematics were outstanding, as were results in the Foundation subjects. Our Foundation subject results are really pleasing and are either in line or above national results, with some way above. This includes Resistant Materials which achieved 93% A*-C with 28% A*A, Statistics which achieved 100% A*C and 53% A*A, French which achieved 81% A*-C and 26% A*A and Drama which was 90% A*-C and 26% A*A.

Amongst the top performers were Jonathan Becker Davies, Zoe Burgess, Dominic Butler, Katie Carlisle, Amy Cureton, Oscar Dew, Jack Dunne, Anna Foster, Matthew Garrett, Hannah Seeckts, Jessica Shepherd, Annabelle Skilton and Lucy Tate, all of whom gained fantastic results with 7 or more A*A grades in their result sets, which are exceptional achievements.
Staff have worked unbelievably hard and their tremendous commitment has made the difference for so many of our students. We are delighted that yet another group of talented students leave Eggar's with bright careers ahead."