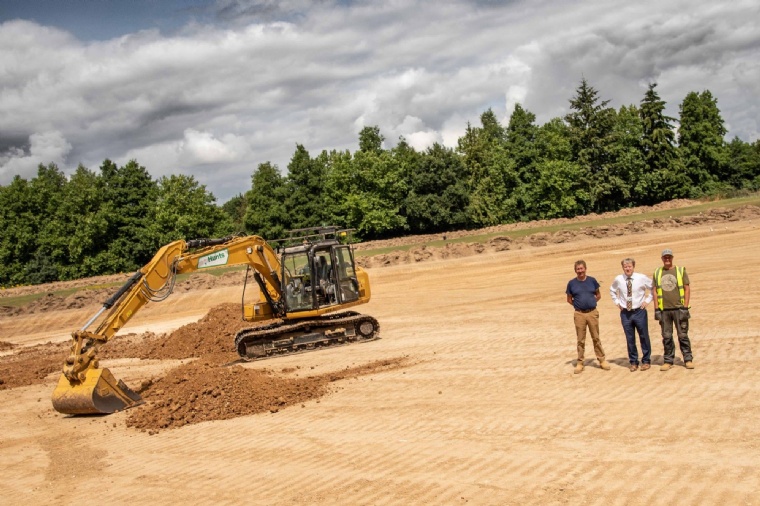 Holiday sees hive of activity on the school field
The summer holidays and fine weather are proving a useful combination in getting the new multi-sports astro turf pitch at Eggar's completed to schedule. In the last few weeks of the summer term the school field was a hive of activity as the extensive area for the pitch was cordoned off and digging work began. Now the students are off site until September, all systems are go to get the pitch ready for action. We are working with Notts Sport, one of the leading specialists in the design and supply of synthetic surfaces and their experience has been invaluable.
Head Teacher Patrick Sullivan is hoping it will be finished by the third week of September. He sees it as a great asset for both the school and the local community's sports clubs with floodlights for evening use and availability for weekend sports and training sessions. Users will also have access to the school's changing and shower facilities. We have been working in partnership with Alton Hockey Club, to expand the provision for hockey both at the school and within the locality. There have been many expressions of interest from the community already to use the facility, including Alton College and many other local clubs, such as junior football club Manor Colts, Alton Football Club, Alton Rugby Club, Holybourne Cricket Club and the Alton & District Sports Council.
If anyone is interested in using the pitch in the Autumn please do contact Sarah McKenzie, Community Events Coordinator (Email: SMcKenzie@eggars.hants.sch.uk)
Pictured on site: Patrick Sullivan, Head Teacher and John Wilkes (left) Richard Turner (right) from Notts Sports.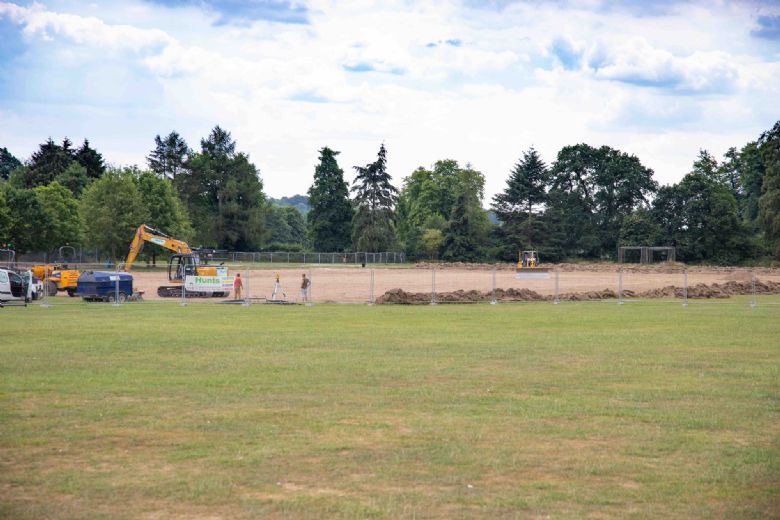 @eggars

Do the Maths! Year 10 students Libby, Evie, Jess and Cali took up the Alton School Maths Challenge this week. Working with four future Eggar's students from Bentley School, they tackled three rounds of very difficult problem-solving maths. They were fantastic ambassadors https://t.co/onVvrb3qcJ 10:18 PM - 25 Jun 2022

@eggars

It's Fri-YAY and we're celebrating Matt D and his performance at the National Schools Biathle last weekend. He was placed 2nd in the Year 7 Boys race. (Biathle is an event that can involve a runswimrun course, or simply a swimrun course). #SoundsExhausting #GoMattGo https://t.co/pIe7RXQUpa 6:00 PM - 24 Jun 2022

@eggars

All rounders! Year 9/10 girls continued their strong rounders season yesterday with a 9.5 to 8 win against Alton School. The team were led to victory by Gemma (Batter of the game) and Charlotte (Fielder of the game). #WeAreEggars #GreenArmy https://t.co/nJ2EQkRBBx 3:38 PM - 23 Jun 2022
Follow Us