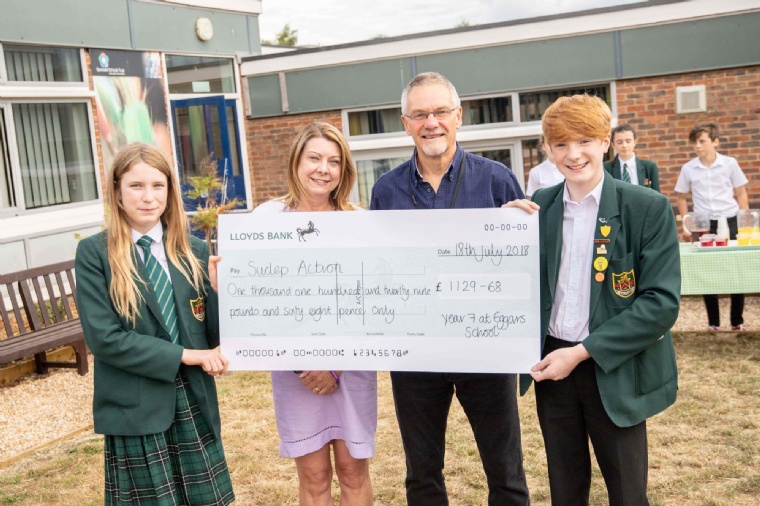 In memory of Becky Scrivens
Becky Scrivens was a student at Eggar's back in 2003/4. Very sadly she was unable to fulfill her huge potential at school: she was a victim of SUDEP – Sudden Unexpected Death in Epilepsy and she died in May 2004.
Despite the number of years that have passed, Eggar's are determined to keep Becky's memory alive and in the summer term the whole of Year 7 took part in a Run Day – a sponsored fun run which took place around the school's top playing field and Anstey Park. The weather was fantastic and so were the efforts of the students. An amazing £1,129.68 was raised for SUDEP Action – a charity dedicated to raising awareness of epilepsy risks and tackling epilepsy deaths including Sudden Unexpected Death in Epilepsy (www.sudep.org).
Parents Roger and Sandie Scrivens were there to witness the run and, just before the end of term, the family were presented with a cheque for SUDEP Action. It is a cause they are obviously passionate about and they spoke at the annual SUDEP Action conference in July mentioning Eggar's, not only for its fundraising but also for raising awareness of SUDEP throughout the school.
Owing to a new build on site, Eggar's have relocated the school's Memorial Garden where Becky continues to be remembered with buddleias (as she loved butterflies), and a bench bearing a plaque inscribed with the words 'Keep your face always toward the sunshine – and shadows will fall behind you.'
In photo above: Eve Bird and Patrick Page with Roger and Sandie Scrivens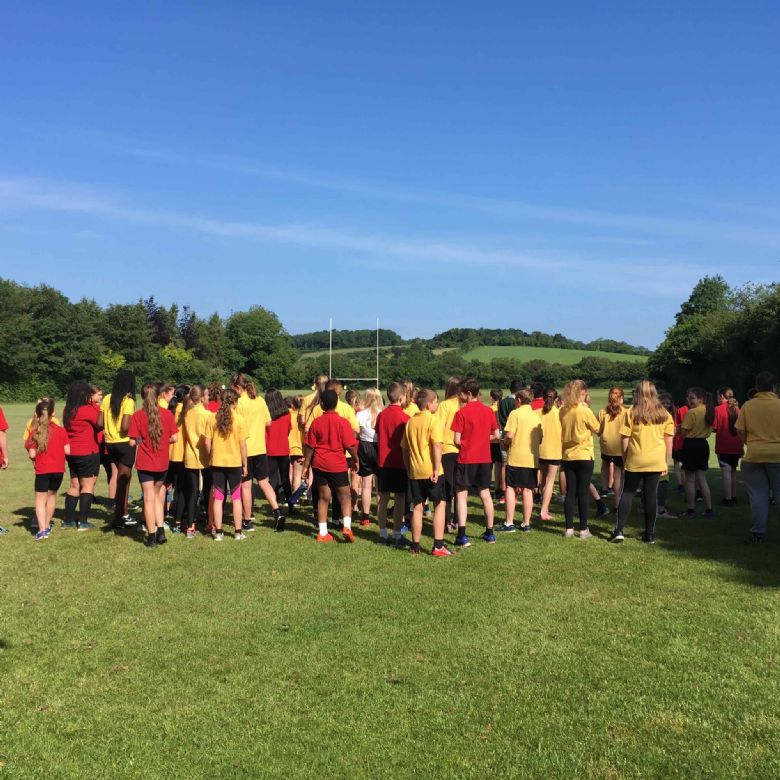 The Fun Run!
@eggars

Do the Maths! Year 10 students Libby, Evie, Jess and Cali took up the Alton School Maths Challenge this week. Working with four future Eggar's students from Bentley School, they tackled three rounds of very difficult problem-solving maths. They were fantastic ambassadors https://t.co/onVvrb3qcJ 10:18 PM - 25 Jun 2022

@eggars

It's Fri-YAY and we're celebrating Matt D and his performance at the National Schools Biathle last weekend. He was placed 2nd in the Year 7 Boys race. (Biathle is an event that can involve a runswimrun course, or simply a swimrun course). #SoundsExhausting #GoMattGo https://t.co/pIe7RXQUpa 6:00 PM - 24 Jun 2022

@eggars

All rounders! Year 9/10 girls continued their strong rounders season yesterday with a 9.5 to 8 win against Alton School. The team were led to victory by Gemma (Batter of the game) and Charlotte (Fielder of the game). #WeAreEggars #GreenArmy https://t.co/nJ2EQkRBBx 3:38 PM - 23 Jun 2022
Follow Us