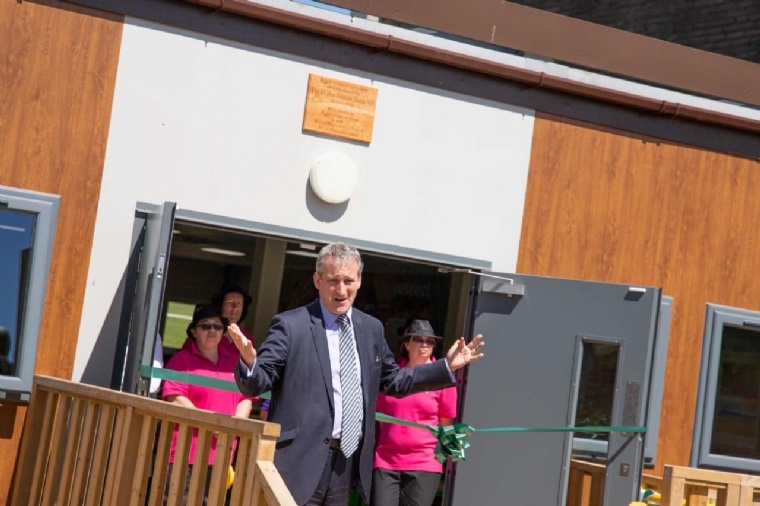 Damian Hinds leads Opening Ceremony
It was a perfect sunny morning for the Secretary of State for Education to visit the school and open our state-of-the-art Refectory. Damian Hinds cut the ribbon after he spoke about this fantastic addition to the school. He was joined by the Mayor and other councillors, trustees and Governors, representatives from Hampshire County Council, Head Teachers from local primary schools and many others.
Hampshire County Council's Property Services team had been engaged to manage the building project. With long experience of many similar school building projects, they were able to ensure the best possible value for money in identifying a contractor and purchasing a suitable modular building.
Senior Prefects and Student Voice representatives were on hand to help and serve guests some thirst quenching drinks – the elderflower cordial and ginger and mint flavoured sparkling water were very popular.
Once declared open, the guests moved inside the Refectory. Rosemary Lock, our new Commercial and Development Chef, and the catering team produced a fantastic spread for everyone.
The new sports wall featuring students excelling at a range of sports was a striking addition to the Refectory. It had been designed and created by our own Lee Ellis and Nick Pugh from local company SignDesign who also provided a day of their time for free in support of the school.
Competition Winners
Mr Hinds met the winners of a Year 7 competition which had been run in conjunction with the Opening. Students were asked to draw, paint or design by computer a suggested healthy lunch time meal that could be eaten from a pot as part of the "Grab & Go" option from the Refectory. Rosemary Lock judged the entries and 5 winners were selected. Each winner received a £10 voucher and their design will be included as part of the Refectory Menu from September 2018, one for each week day.
And the winners were:
Jemimah White 7JBE
Lexi Grinstead 7ME
Toby Mckenzie 7JBE
​​​​​​​Josiah Blackwood 7RM
Amala Leonard 7JBE
Congratulations to them!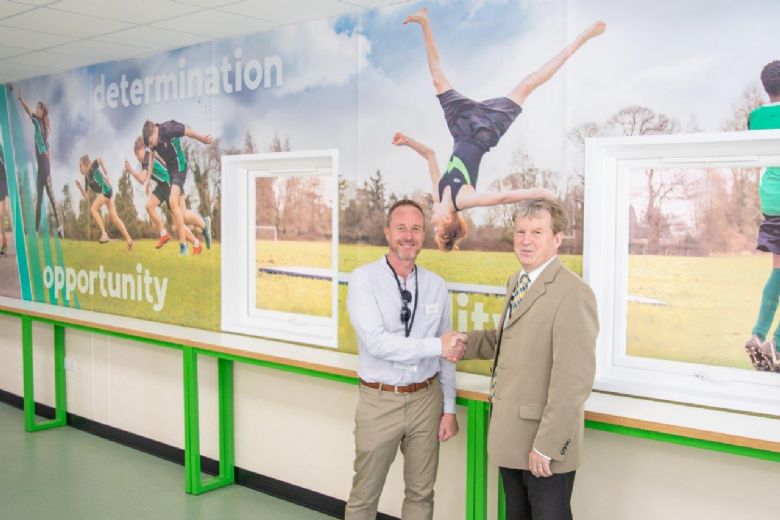 SignDesign's Nick Pugh with Mr Sullivan in front of the new Sports Wall.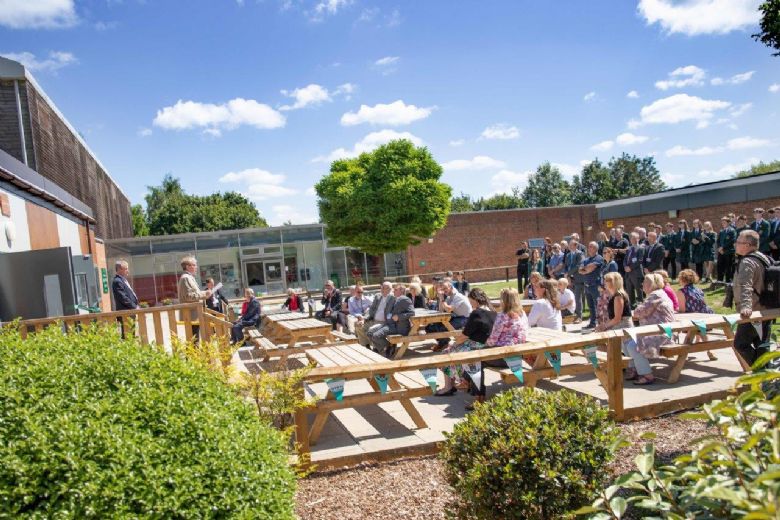 @eggars

We hope everyone has a happy, active Easter. Looking forward to summer activities on our return https://t.co/UM4kOigExA 6:57 AM - 01 Apr 2023

@eggars

Wishing everyone a relaxing Easter break and please read our latest newsletter. https://t.co/M6P02Ly3ch https://t.co/4EwzE5sGDt 1:02 PM - 31 Mar 2023

@eggars

End of term and our Refectory have Hot Cross Buns on offer for the students and staff. The team do an amazing job keeping everyone fed and happy at school. #easter #endofterm #WeAreEggars https://t.co/mv568iwwdw 9:25 AM - 31 Mar 2023
Follow Us