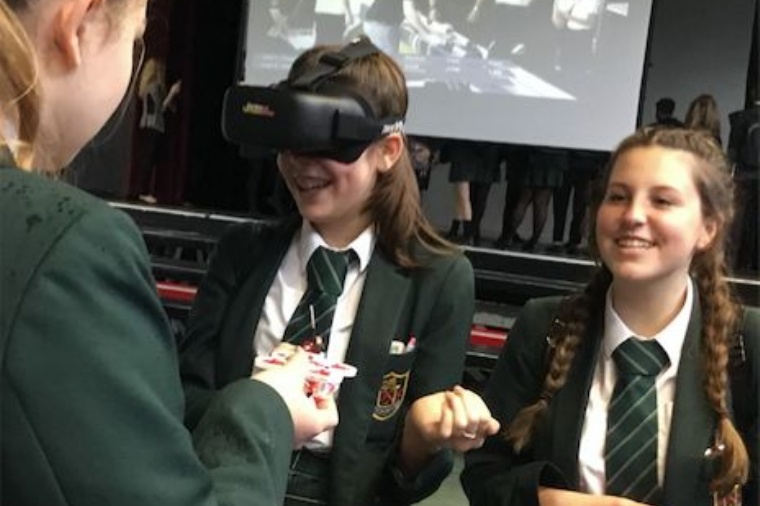 Interactive Careers Fair enthuse Year 9 students
Nearly 100 Year 9 students went to an Interactive Careers Fair at Farnborough College this week. They were able to visit a huge variety of stands on future careers including catering, beauty, travel and tourism, business, engineering and the Public Services.
The interactive opportunities made for a really fascinating and enjoyable day with students able to experience things like experimenting with Virtual Reallity goggles, playing with drones, trying some nail art and sampling different leaves and edible flowers that can be used in cooking.
Everyone had a great time and found it a very valuable experience. The site and facilities at Farnborough College are wonderful and it was a great opportunity for the students to visit. They were also privileged to watch performances from Farnborough's talented Year 1 Performing Arts students.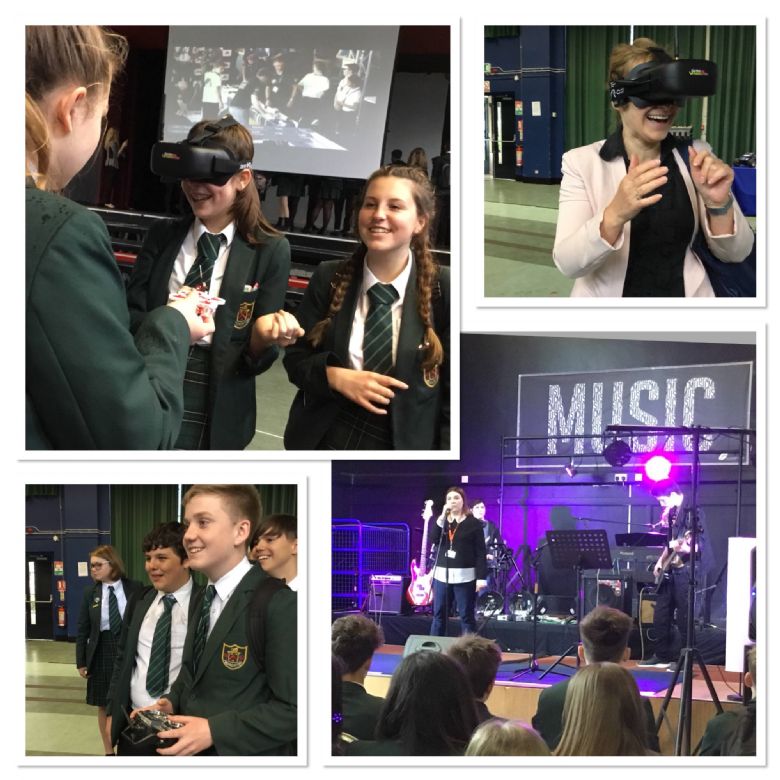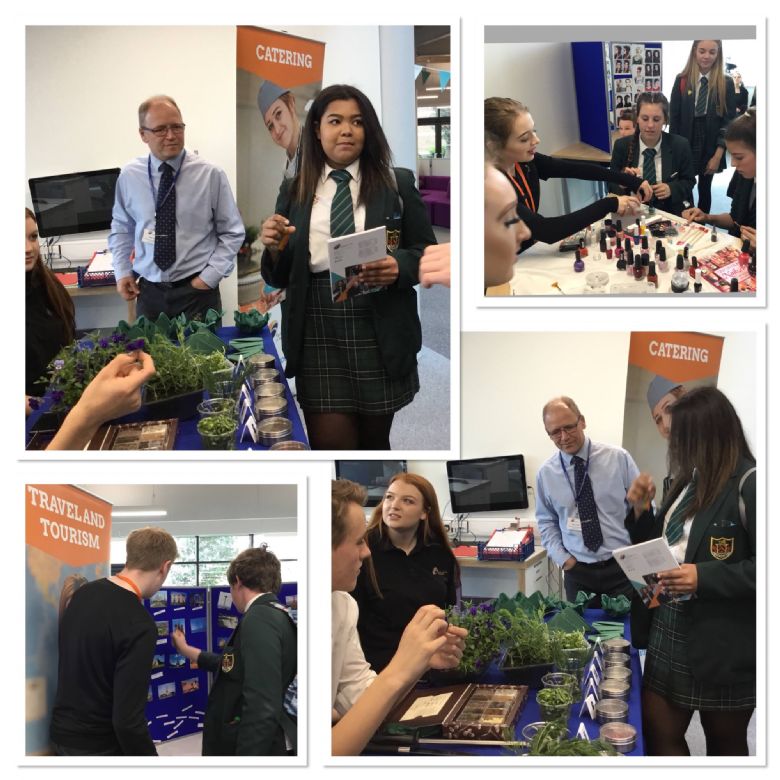 Pictured: Darcey Jarret is wearing the virtual reality goggles with Nicole Martin. James McMullan is at the controls of a plane in a simulator type game, watched on by Daniel Batten and Joey Clarke.
Jamilla Adeyemi is in Catering, George Calver with the Travel and Tourism Board, and Nicole Martin, Darcey Jarret and Ella Carlisle in the Beauty Room.