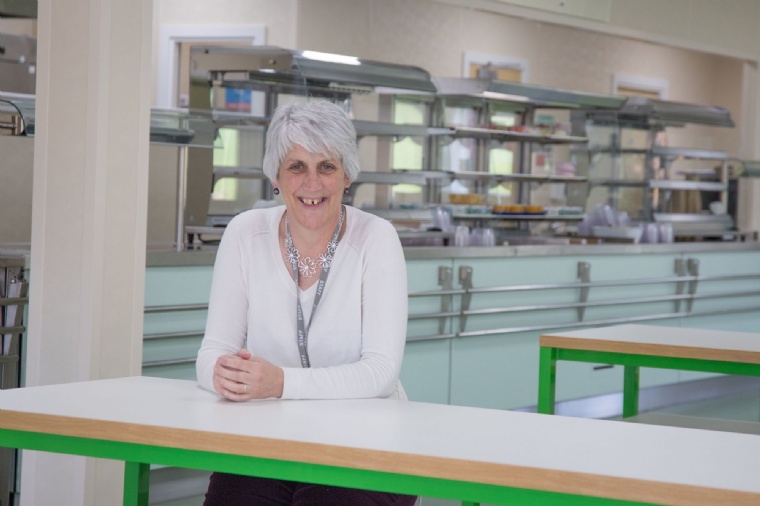 Rosemary Lock: Our new Commercial and Development Chef
Two weeks into her role at Eggar's, our new Commercial and Development Chef has hit the ground running. The new Refectory opened its doors on 16 April and with 3 services every day starting at 08:00 for breakfast, 10:40 for hot snacks at break and then a full lunch service at 12:40, settling in to her new environment has had to be quick!
Rosemary has over 30 years experience as a Professional Chef in the commercial sector and has already started training and developing our kitchen staff to produce the highest quality food for both students and staff. At the heart of her role is the push for healthy school meals, something that has been in the national headlines a lot over the last few months.
Despite it being early days, Rosemary is already gauging students' reaction to new dishes. There is a cashless system in place which enables her to see which meals went down well and which were less popular, so she's able to adapt her future menus accordingly. The salad bars are already a big hit!
Rosemary wants to get more fish on the menu and she will be starting some taster sessions for students next week….. look out for fish pie coming soon! She says students have learnt quickly about the new meal time routines and varied menus. The future is looking bright for developing a healthy attitude to food for all our students.
Rosemary's expertise will not completely focus on the school day as she will also provide high quality food for the community through commercial events at the school. It is clear Rosemary is going to be very busy over the next few years!