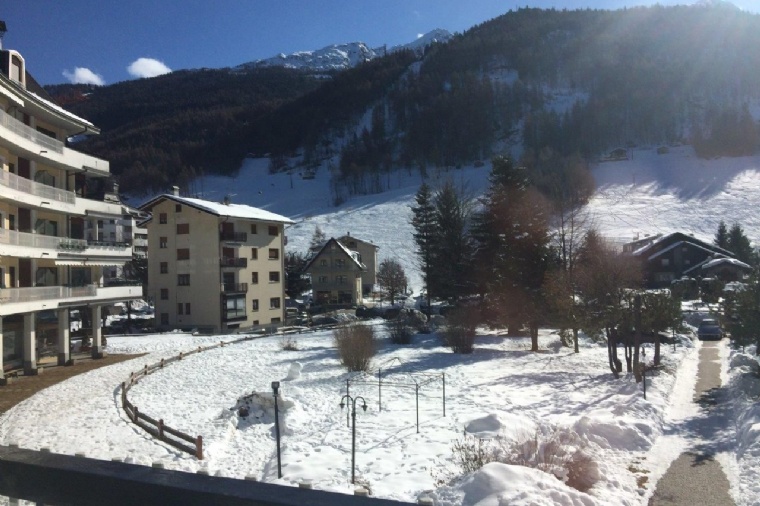 Great snow, great views, great skiing!
In February half-term, 41 Year 9 and 10 students went on a fantastic skiing trip to Aprica – a beautiful town and resort in northern Italy. We were very lucky as the area had recently had a good covering of snow. Conditions at the resort couldn't have been any better. The weather was warm and sunny every day and the snow stayed perfect for the whole week.
We travelled by coach and Eurostar. We stayed in Hotel Urri - a small family run hotel with friendly staff and a lot of alpine character. We were much closer to the slopes than we had been on previous school trips and could see the slopes from our breakfast room.
On the first day we took time to settle in and we were fitted with skis and snowboards. Once equipped we were assigned qualified instructors for the duration of the trip. It didn't take long to find our way around the mountain and within a few days we felt really at home with the conditions.
Throughout the week after a full day of skiing, we settled into a variety of evening entertainment including Karaoke, pizza night, bowling and a trip to the local Gelateria. There was also some free time to go and explore the town and buy souvenirs and sample the amazing hot chocolate, Italian style.
We enjoyed lots of great Italian food with two four course meals per day. The students had fun nominating each other and members of staff for awards in the evenings. There was even a special hat for the biggest fail of the day. We were not short of nominees!
On the last night we celebrated our successes within the group and the ski instructors visited the hotel to recognise the achievement of the students. We were thrilled to receive such amazing feedback about our students on the slopes and throughout the trip.