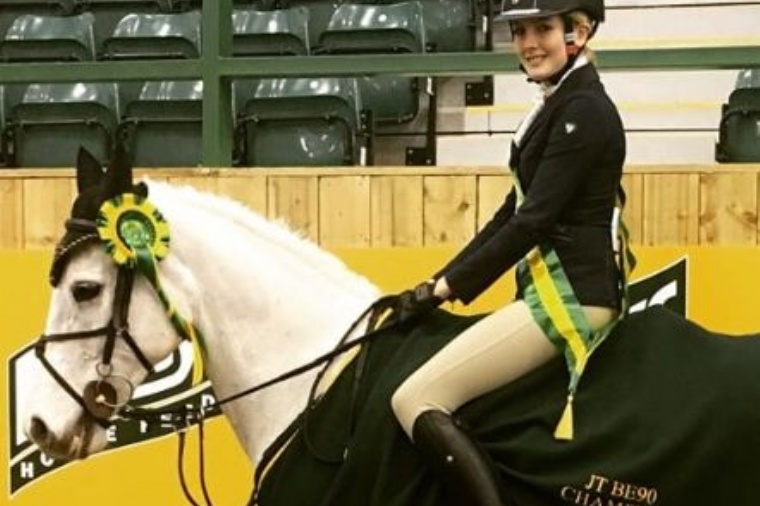 Jenna Good becomes a British Eventing Champion
The British Eventing Winter Championships got underway this weekend with the finals of the Jumping & Style (JAS) and Jump Training (JT) series at Hartpury College in Gloucestershire.
It was a double win for Year 11 Jenna Good who took the Championship title in both the JT100 and JT90 classes (the 100 and 90 reflect the maximum height of the fences). She rode 2 different horses, winning the 90 on her new pony, 'King' and the 100 on 'Mickey'. Jenna had done really well to get through the range of qualifying rounds and victory was even sweeter as she got agonisingly close last year, coming in as runner up.
CONGRATULATIONS Jenna!