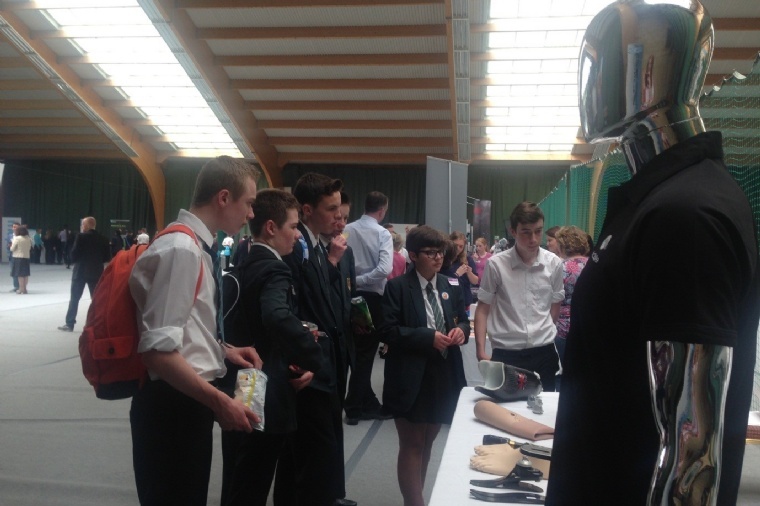 Year 9 pupils attend TeenTech Hampshire
On the 11th June ten of our year 9 pupils attended TeenTech Hampshire, a one-day interactive STEM (Science, Technology, Engineering and Maths) event founded by broadcaster Maggie Philbin. In the morning the students were given the opportunity to invent something that would make life better, simpler, safer or more fun. They had to design their product, decide how it would work and then pitch it to the other schools – our team won the award for Best Design!
After that they were given the opportunity to visit different stands showcasing a whole range of different companies that utilise STEM, a wide range from Sony to EDF to Walkers. The girls had the opportunity to make a mould of an ear, as they do when making hearing aids. The final part of the day was spent with two organisations. With National Grid the students used robots to see if they could pick up items, competing against other schools to see if we could win (sadly we didn't). The students also spent some time with a group who create 3D printers and were shown how they work and the different items that could be made. They all came away hoping to convince the technology department to purchase a 3D printer for the school! Overall it was a great opportunity for the students to talk to scientists and engineers.