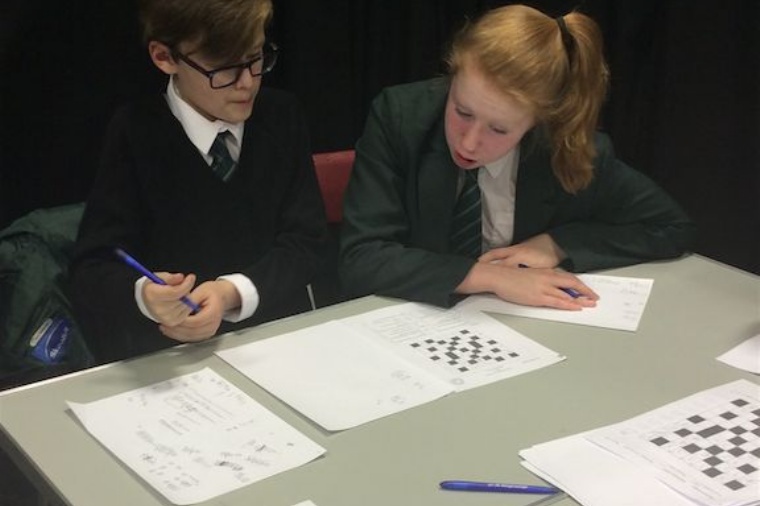 A fun afternoon of maths!
11 Year 8 and 11 Year 9 students went to Alton College on Tuesday to take part in a team maths challenge. Our students were paired with students from Amery Hill and together they had to solve mathematical problems. They all had a wonderful time and did the school proud.
Sia Pandey and Dexter Angell (plus two year 8s from Amery) were the winning team, Harry Osbourne and Jack Styles-West came second and Reinis Dennis came third which is especially amazing as he wasn't in a pair!
Pictured above are Tom Tristam and Anais Kelly from our Year 8 team.
@eggars

We hope everyone has a happy, active Easter. Looking forward to summer activities on our return https://t.co/UM4kOigExA 6:57 AM - 01 Apr 2023

@eggars

Wishing everyone a relaxing Easter break and please read our latest newsletter. https://t.co/M6P02Ly3ch https://t.co/4EwzE5sGDt 1:02 PM - 31 Mar 2023

@eggars

End of term and our Refectory have Hot Cross Buns on offer for the students and staff. The team do an amazing job keeping everyone fed and happy at school. #easter #endofterm #WeAreEggars https://t.co/mv568iwwdw 9:25 AM - 31 Mar 2023
Follow Us