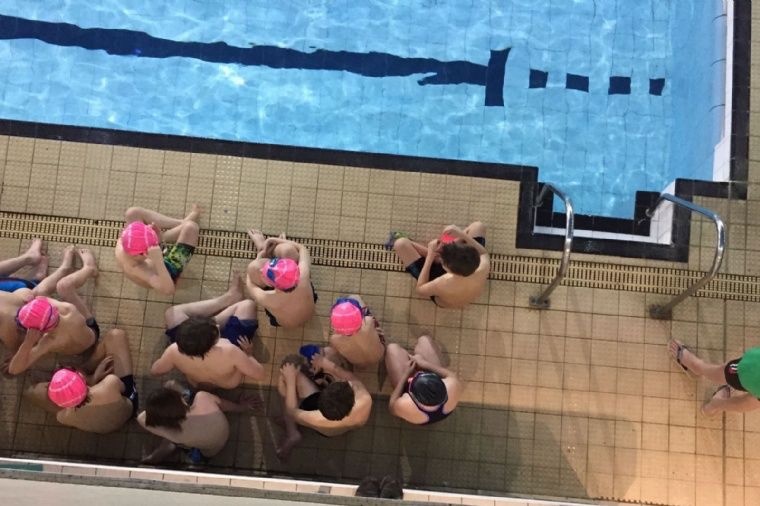 Over 175 young swimmers from 11 schools …
Eggar's was delighted to once again support the Alton Area Junior Schools' Swimming Gala which took place on January 16. This annual event at Alton Sports Centre was an incredibly inspirational…and noisy afternoon! Over 175 swimmers competed from 11 local primary schools, and they were supported by over 100 friends, parents and grandparents who cheered them on from the balcony.
For the second year running, Rowledge School won the "large" school event. Bentworth won the "small" school and Wootey Juniors won the "Best Participation Award" for team spirit.
Eggar's was delighted to provide swimming caps for every swimmer and a team of 10 Sports Leaders who did an excellent job of keeping score, judging places at the finish line and, above all, providing great support and care of the young swimmers. They were fantastic ambassadors of the school and very smartly presented in their black and green sports kit.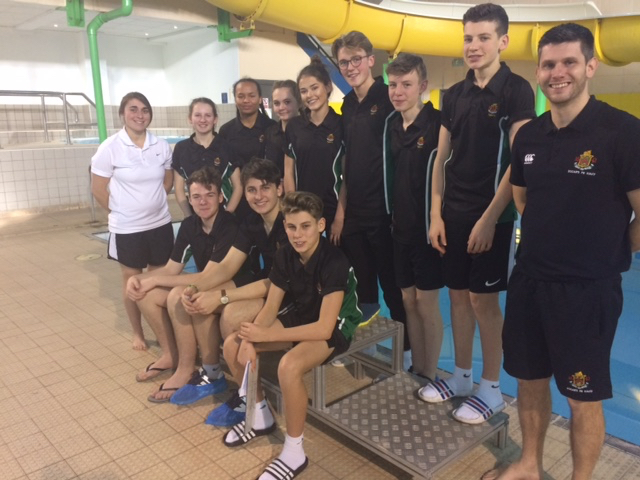 Inspiring future champions
A parent from Binsted spoke of the impact that the gala has had on her daughter Holly. She swam in the gala 2 years ago for the first time. Back then she could only swim breaststroke. Following that first gala, her daughter decided to take lessons to develop other strokes. Last year she entered the school gala and could swim 25 metre front crawl in just over 1 minute. She then joined a competitve club, now in Year 6, she has been swimming for Alton & District swim club and can do 25 metre front crawl in just under 20 seconds! She's training 5 hours per week, and swimming in club team events inluding the National Arena League!
@eggars

Don't forget for Years 7, 8 and 9 (only), it's NON-UNIFORM DAY this Friday 27 May. Only £1.00 to take part via your SCOPAY account or cash on the day. All in aid of the brilliant TEABAG! #WeAreEggars https://t.co/Ye4N4smOV1 5:41 PM - 24 May 2022

@eggars

Come and see us! Take a Guided Tour around our amazing school and see what we mean when we say #WeAreEggars. We still have some spaces for the Tours in June. Book today: https://t.co/eSIlOtZxl2 6:54 PM - 23 May 2022

@eggars

Leadership. Teamwork. Fun! Last Friday Lt Commander Russ Haines from the Royal Navy led a fabulous training day for our student leadership team. Their mobile training apparatus was very similar to a large scale Meccano set! #WeAreEggars https://t.co/9so2z6EtpV https://t.co/IIcLQgmcpn 4:15 PM - 22 May 2022
Follow Us