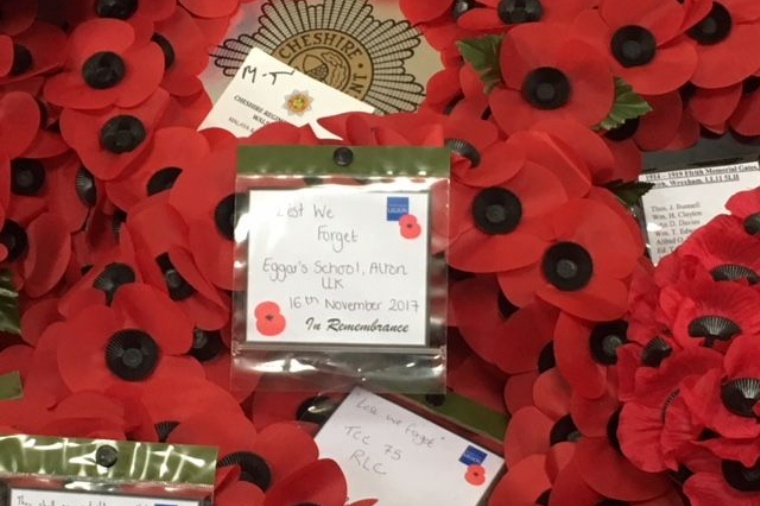 Emotional tour of WW1 battlefields
On November 16, a party of 55 Year 9 students and 6 members of staff went on a 3 day tour of the battlefields of World War One - an annual trip which never fails to leave an impression.
Our first stop was the Tyne Cot Cemetery where over 11,900 soldiers are buried and over 8000 soldiers are commemorated on a memorial. The students had an opportunity to look around the cemetery and two students found relatives who were either buried or commemorated there. That evening Jack, Ridhka , Holly and Will had the privilege of laying two wreaths at the Menin Gate ceremony on behalf of the school.
The next day we travelled back into France and visited the site of the Battle of the Somme. We picked up our tour guide, Julia, and visited Lochnager Crater, the Thiepval Memorial and Newfoundland Memorial Park.
At Newfoundland we were told the story of the Abbott Family. Three brothers and a father who left Canada to fight in WW1 and who all lost their lives during the Battle of the Somme. Their bodies were never found.
In a slight change of itinerary we made a small detour to visit Vimy Ridge, another Canadian Memorial. This park has examples of trenches and a memorial which dominates the skyline. Sheep are used to keep the grass short - there are still a large number of unexploded bombs in the area!
On the final day we visited two museums - the dugout museum was a firm favourite. It was a great opportunity to see the living conditions for the soldiers at that time. The staff from the Flanders Field Museum commented that the students were the 'best school group [they] had seen all year'.
We also visited Langemark, the German cemetery where over 44,000 German soldiers are buried, the majority in a Comrades Grave as you enter the cemetery.
We couldn't leave Belgium without a visit to the Leonidas Chocolate shop where Hans and his wife Stephanie, made sure everyone had enough chocolate treats!
It was an amazing three days and the students were superb in both their conduct and in showing huge levels of interest. It was a pleasure to spend the three days with them.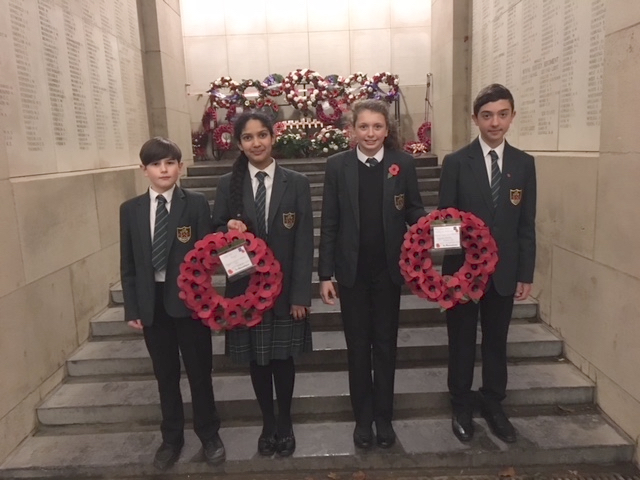 Pictured: Jack Styles West, Ridhka Kakkar, Holly Murphy, Will Eggington