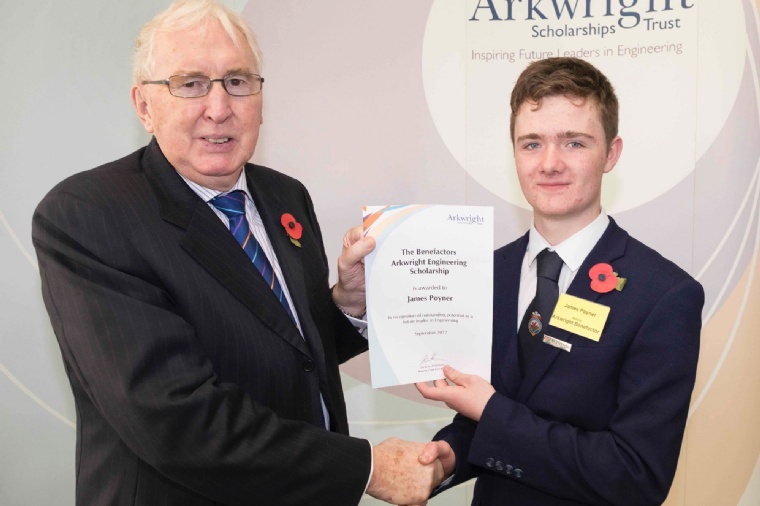 James Poyner: Engineer of the future
James Poyner has been awarded the prestigious Arkwright Scholarship. He left Eggar's in the summer and was one of our top technologists, getting top grades in Resistant Materials and Graphics in August.
Arkwright is a registered charity whose work supports high-calibre students through their journey into engineering by awarding scholarships.
Neil Waite, Curriculum Leader for Design & Technology, commented, 'We are immensely proud of James. He had to go through a rigorous application procedure which included a two-hour exam followed by an interview at Southampton University. He also had to undertake a personal engineering project which involved stripping down and resurrecting a dilapidated steam engine. James really deserves his scholarship and we wish him all the very best as one of Britain's future engineers.'
James has gone on to Alton College where he is studying for a Level 3 Certificate in Engineering alongside Maths and Physics A Levels.
The photograph shows James receiving his Arkwright Scholarship at the Institute of Engineering & Technology earlier this month.