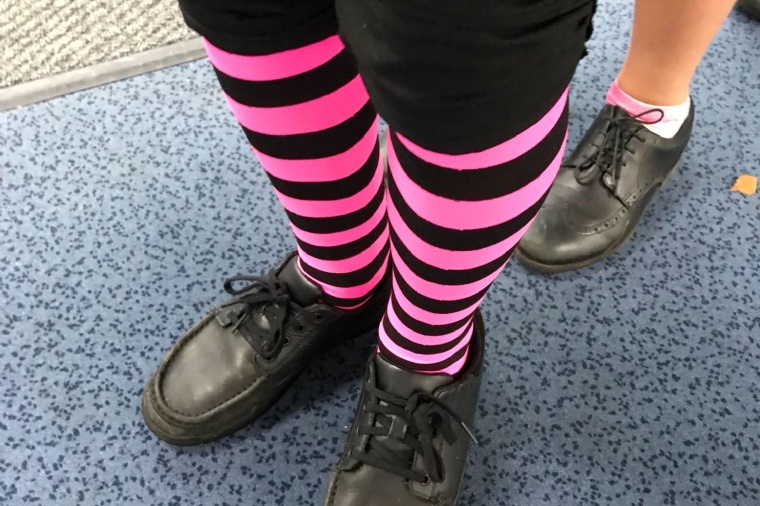 Great effort from Year 7 and Year 9 students
Over the last month, two terrific charities have benefitted from some great fundraising with some interesting fashion statements.
Breast Cancer Awareness Wear It Pink day is one of the biggest fundraising events in the UK. It takes place on Friday 20 October during Breast Cancer Awareness Month and Year 7 students made a terrific contribution this year selling some fabulous (pink) cakes and wearing one item of pink clothing. https://wearitpink.org/about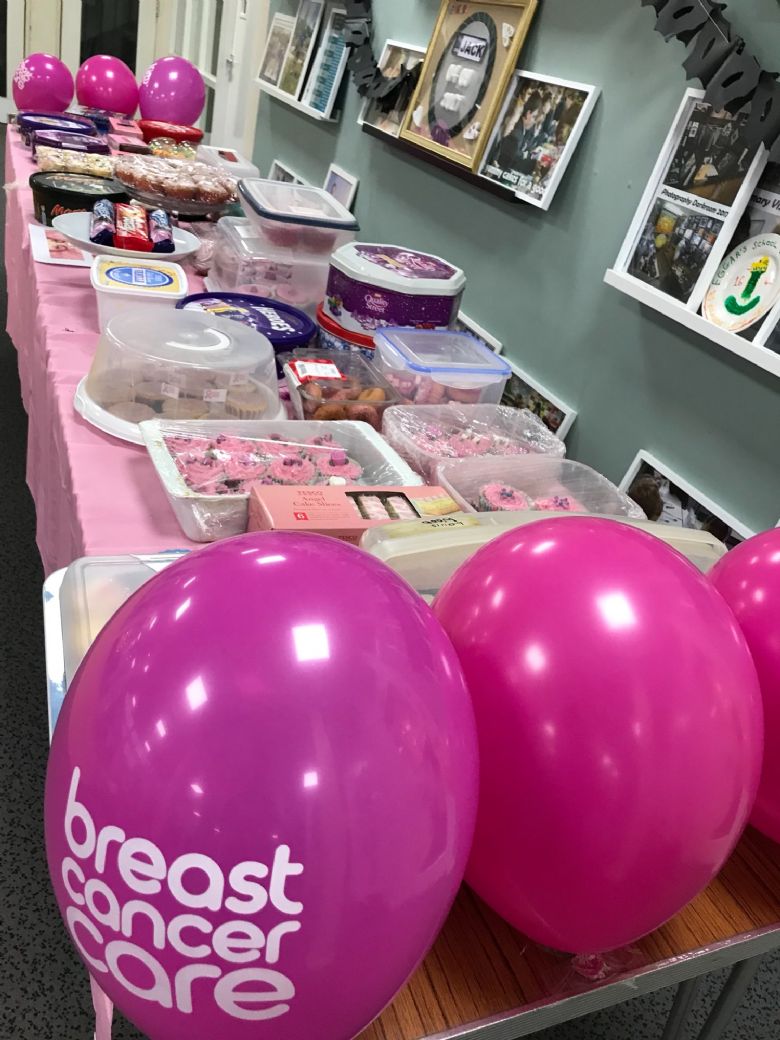 Jeans for Genes Day
On September 21 our Year 9 students wore their jeans to school to raise money to transform the lives of children affected by a life-altering genetic disorder. Jeans for Genes Day was a great way to bring the year group together and they received a certificate in celebration of their fund raising effort. https://www.jeansforgenesday.org/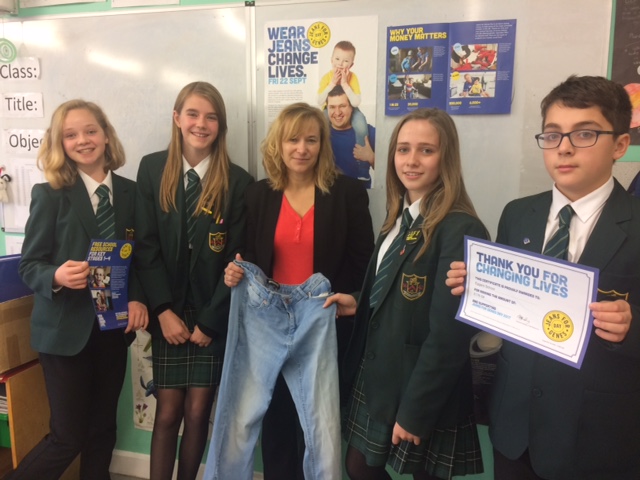 Miss Balch with Alice Graham, Katy Henderson, Katie Handley and Oli Venediger.