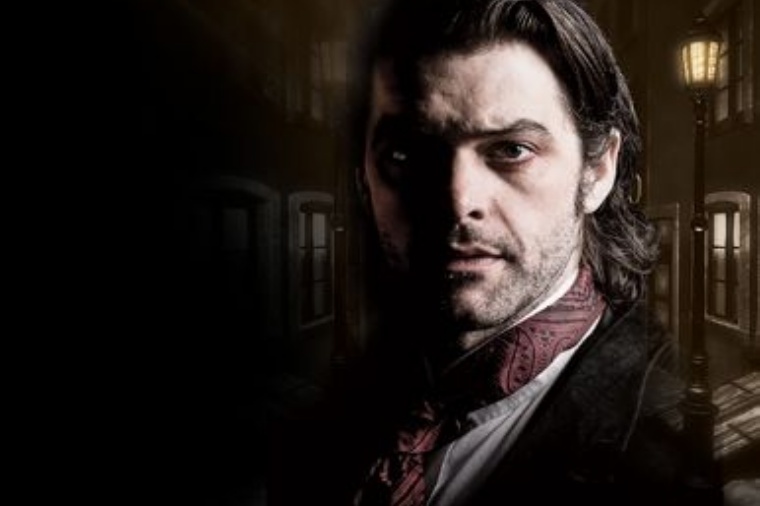 A trip to the Haymarket Theatre in Basingstoke was really enjoyed by a group of GCSE English students. They went to a thrilling adaptation of Robert Louis Stevenson's dark psychological fantasy, The Strange Case of Dr Jekyll and Mr Hyde.
Theatre critics Beth Scott and Anya Nolan-King report:
The play mainly focused on the story and ideas portrayed by Stevenson in Jekyll and Hyde, however it did differ from the narrative that we knew. The main character in the story line was a woman named Eleanor who fell in love with and helped Jekyll, and who was the only other character to know about who Hyde actually was. This was very different from the novel, and although it was interesting to watch, it was unexpected and confused the story slightly. However, even though Eleanor wasn't originally in the novel, she helped show the difference in personality between Jekyll and Hyde as Hyde was still able to fall in 'love', contrasting to the closed relationships that Jekyll has with the other characters. The actress who played Eleanor also played other female roles, for example, a servant and a prostitute, which helped to show the society in which it was written.
We found the play insightful and it helped us to understand the novel better – we could see the relationships between the characters better and how the chronological and written narrative fitted together. A clear understanding of this will help us with contextual knowledge in the exam and therefore we feel that the trip was very beneficial.
The actors chosen for each role were extremely well cast, specifically the actor who played Jekyll/Hyde. We found that he clearly showed the difference in persona between Jekyll and Hyde which gave us a clearer insight in to the theme of 'Good and Evil', one which is present throughout the text. By having the actor who played Utterson narrate throughout the play, it made it a lot easier to follow and meant that certain characters (Enfield) didn't need to be on stage. We thought this was a clever way to tell the story and it helped us understand it better.
@eggars

We hope everyone has a happy, active Easter. Looking forward to summer activities on our return https://t.co/UM4kOigExA 6:57 AM - 01 Apr 2023

@eggars

Wishing everyone a relaxing Easter break and please read our latest newsletter. https://t.co/M6P02Ly3ch https://t.co/4EwzE5sGDt 1:02 PM - 31 Mar 2023

@eggars

End of term and our Refectory have Hot Cross Buns on offer for the students and staff. The team do an amazing job keeping everyone fed and happy at school. #easter #endofterm #WeAreEggars https://t.co/mv568iwwdw 9:25 AM - 31 Mar 2023
Follow Us