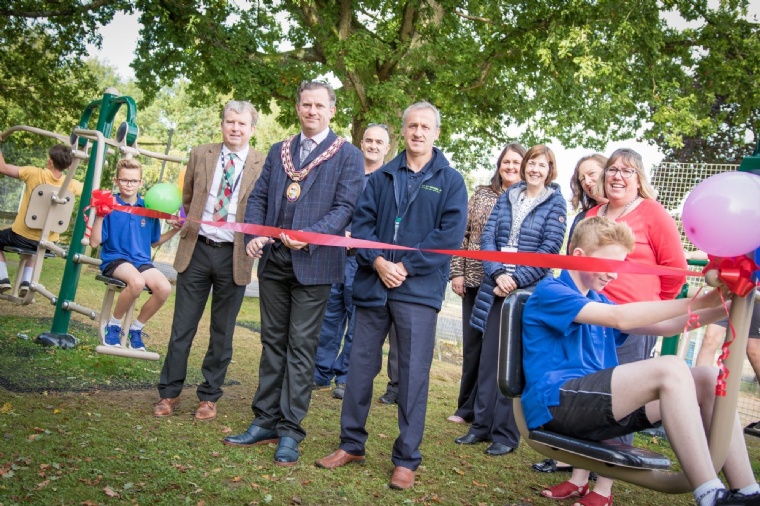 New outdoor fitness trail open for business
The second ribbon to cut for the Mayor this week was for the new fitness trail supplied by Fresh Air Fitness after the school received an amazing £8,000.00 Big Lottery Grant. Durable and easy to use, the 5 different pieces of gym equipment sit in a specially prepared area just outside the school's tennis courts. There is one single station and four double stations, meaning 9 students can work out at any one time.
Tom Willock – Business Development Manager for Fresh Air Fitness said:
' As a school local to the company, it was wonderful to be at Eggar's for the grand opening of their new outdoor gym – and great to see the equipment already being used so enthusiastically by both students and staff.'
The equipment has already been a big hit before, during and after PE lessons! In fact two students were recently seen exercising their bodies and brains at the same time!