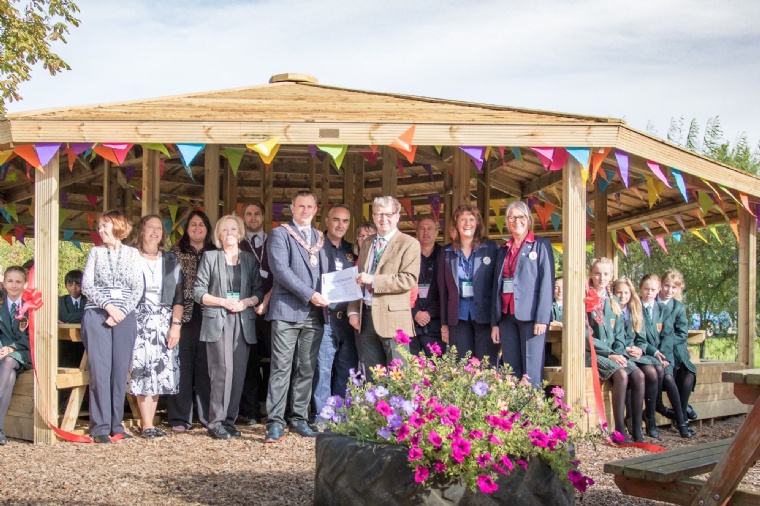 Mayor of Alton opens our new recreational area
Cllr Dean Phillips was delighted to come to Eggar's to attend the grand opening of 'The Pavilion'. It was funded by an amazing £5000 grant from the Tesco Bags of Help community scheme.
Site manager Dave Webb teamed up with Bob Nash from Bob's Sheds and Gates to design and build the impressive new structure over the summer holidays. Year 7 students were asked to come up with a name as the structure sits in the area of the school specifically designated for that year group. The Pavilion was chosen from a total of 55 suggestions including 'The 120' and 'The Happy Hut' .
The two local Tesco Community Champions Julie Shepherd (Basingstoke) and Fi Edwards (Bordon) were excited to see the result of the scheme, commenting
'We were delighted to attend the opening of The Pavilion, and to celebrate with the team that had made this possible. It is immensely satisfying to see what the Bags of Help scheme can enable people to achieve.'