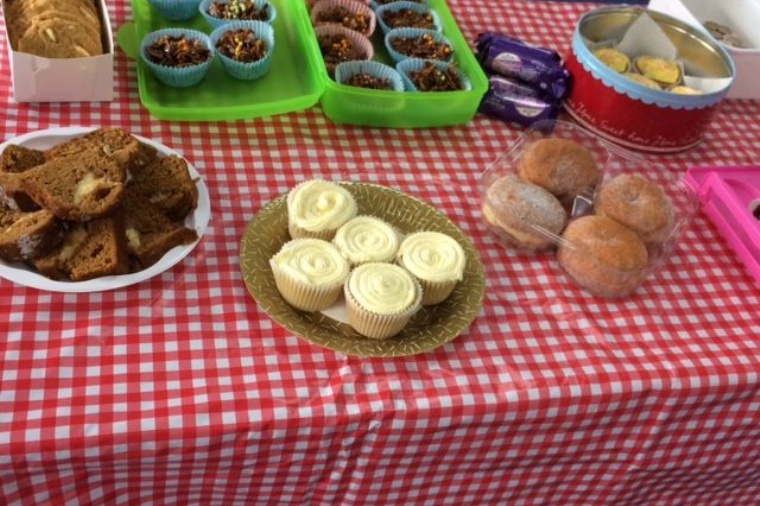 Students have their cake and eat it…
Once more, Eggar's School PTA excelled in their recent fundraising efforts for the school community by hosting a cake sale and raising in excess of £170.00. They supplied a variety of cakes which were then sold to the students during morning break.
Helen Bristow, Chair of the Committee said: "Thanks to everyone who baked and helped – once again the support from the PTA to the school is a shining example of our commitment to the students. We have recently donated £4,000 to the Art & Photography department to fit out a new dark room in the school. We also funded a boot/shoe cleaner for the PE students to clean their boots as they came off the field. We continue to support social events such as school discos, the Senior Citizens Christmas Party, and we will be present at the upcoming transition and open mornings. All that the PTA does has such a positive impact on the students and it is a pleasure to be able to give something back to the school."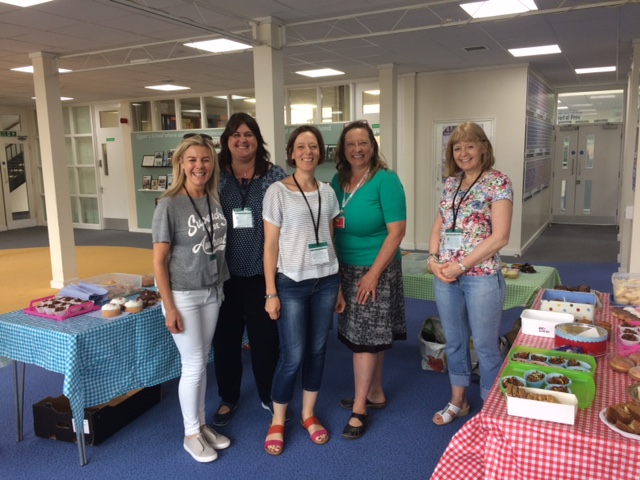 The PTA members from left to right are: Michelle Norman, Sam Warfield, Mel Tynan, Lisa Hillan and Nicki Spiegal.
Eggar's School PTA has two broad aims: to support the school by fundraising for items that enhance the learning experience of ALL students AND to promote relationships between parents, staff, governors and the wider community.