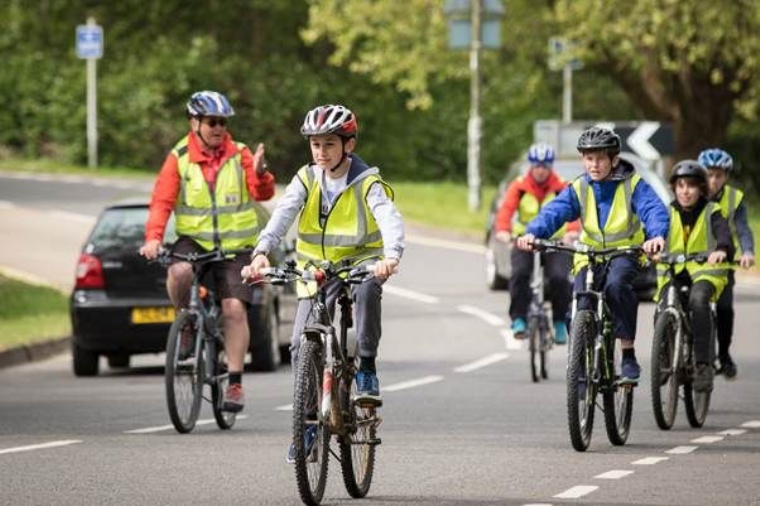 This week, cycling just got safer!
33 students from Years 7, 8 and 9 have taken part in Bikeability, a cycle training programme. There are three Bikeability levels, each designed to improve cycling skills, no matter what is known already. We are delighted to offer Level 3 Bikeability Cycle Training to our students. It is carried out by Pedal Power Training Ltd, who are part of The Hampshire Schools Cycling Partnership. They took out 11 groups of cyclists over this week.
The training is designed to give students additional skills to use complex junctions and road features such as roundabouts, multi-lane roads and traffic lights. Students enjoy cycling and it brings many health benefits, develops confidence and gives them independence. Students who have been trained are much safer and, in addition, tend to cycle more.
"Cycle training for our students is a really important life lesson. We hope the cyclists have learned all the benefits of this sustainable travel option and are now encouraged and confident to further develop their cycling skills. It would be great to see those that have undertaken this training continue cycling and ride daily to and from Eggar's School."
Mrs McKenzie, Eggar's Community Liaison Officer