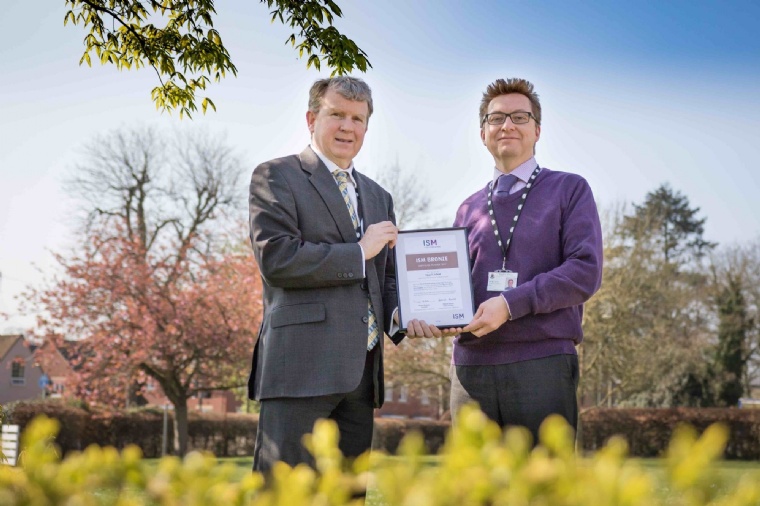 Recognising our achievement and commitment to music
Eggar's has been awarded the Incorporated Society of Musicians / ISM Trust's Bronze Certificate. The certificate recognises entries and attainment in GCSE music across our Key Stage 4 cohort. This means that more than 10% of all the school's GCSE students achieved an A* to C in GCSE music.
Deborah Annetts, Chief Executive of the ISM – the professional body for musicians – congratulated the school, saying:
'We are delighted to recognise Eggar's achievement in music and celebrate the commitment to music education shown by the school in their high uptake and high achievement of students.
Music is a valuable subject, it brings value in itself to students as well as supporting achievement in other subjects. Music also opens doors and generates educational opportunities for students from all backgrounds. We are delighted that Eggar's values music within their school curriculum and, as the professional body for musicians and a subject association for music education, we are delighted to recognise this high level of achievement with this certificate.'
The certificate is awarded by the Incorporated Society of Musicians (ISM) and the ISM Trust (www.ismtrust.org).