'The Eggar's Learner' represents every effort that a student can make to be an effective learner.
Whether a student is: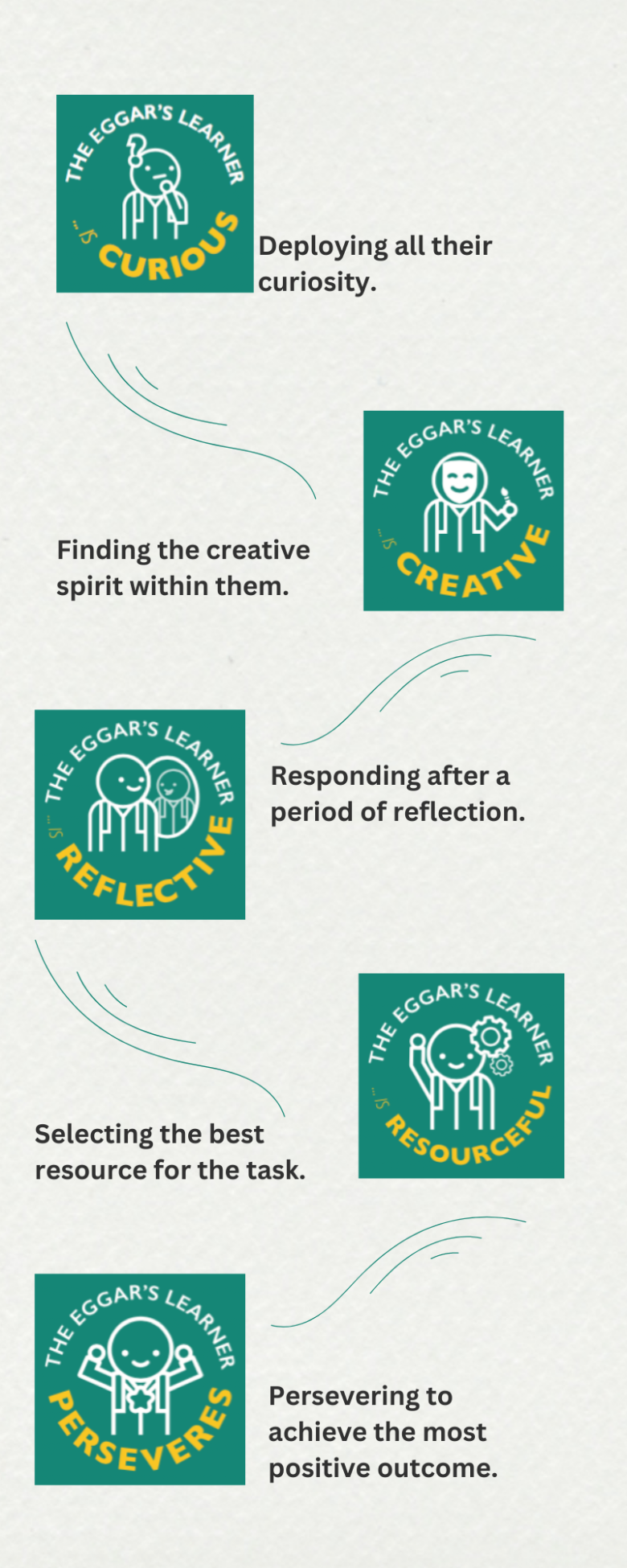 'The Eggar's Learner' motifs are the structure to support learning discussions and activities.
Our display banners, class posters, praise postcards and celebratory lapel badges emphasise our enthusiasm for the sentiment behind the words.