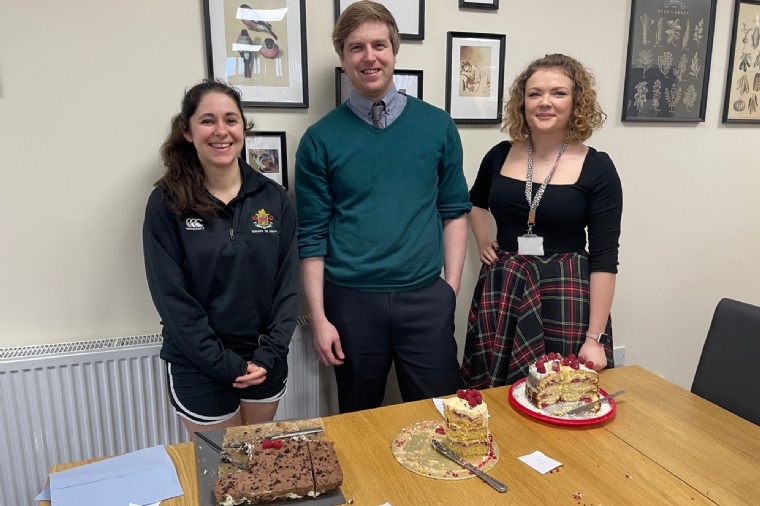 Baking and eating cake ... and all for a great cause!
The staff room has been a very popular location for those who
a) Love baking and
b) Love eating cakes!
Over the last three weeks, on Mondays and Fridays, we not only tried 16 cakes created by staff and voted on the one we liked the best, we also raised money for our school charity, TEABAG (The Education And Book Appeal Ghana). There was obviously no eating allowed without a donation!
The three most popular cakes went through to a Bake Off Final. These were:
• NUMBER 9: Raspberry and White Chocolate Ganache baked by Miss Vale
• NUMBER 11: White Chocolate and Raspberry Cake baked by Mr Whatmough
• NUMBER 6: Brownie and Raspberry Cheesecake baked by Mrs Jones
To add to the tension, we had a special mystery guest judge. Mrs Headland channelled her inner Prue Leith and took on the extremely arduous task of trying each cake before selecting the winner. Once she'd finished, she commented:
"All the bakes were amazing … it was a very tough job!Obviously there were no soggy bottoms"
And the winner was....
Mr Whatmough for his White Chocolate and Raspberry Cake. He got a special Headleand handshake and a certificate to commemorate his amazing baking.
PLUS the whole event raised well over £250.00 for TEABAG. A win-win!