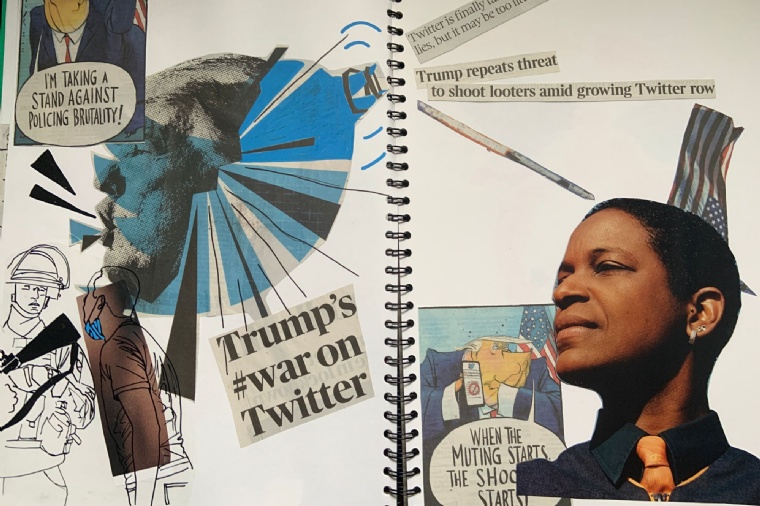 Home Learning Year 10 artists excel ...
For their Home Learning, Year 10 have been working on a project called 'Fragments'. Take a look at some of the amazing work that has already been submitted.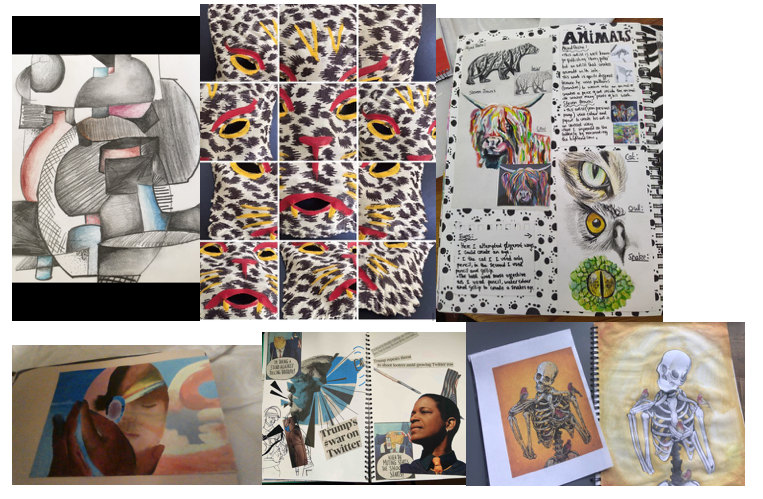 Each week the Art Department have looked at a different artist to help inspiration. The German artist, Hannah Hoch was the pioneer of the photomontage and she used topics in the news of the time to create her artwork. These included Einstein's Theory of Relativity and the collapse of the Weimar Republic. Our students have certainly been inspired by her. In the main picture above, contemporary news stories such as George Floyd, Covid 19, and the Salisbury poisonings have been used to incredible effect.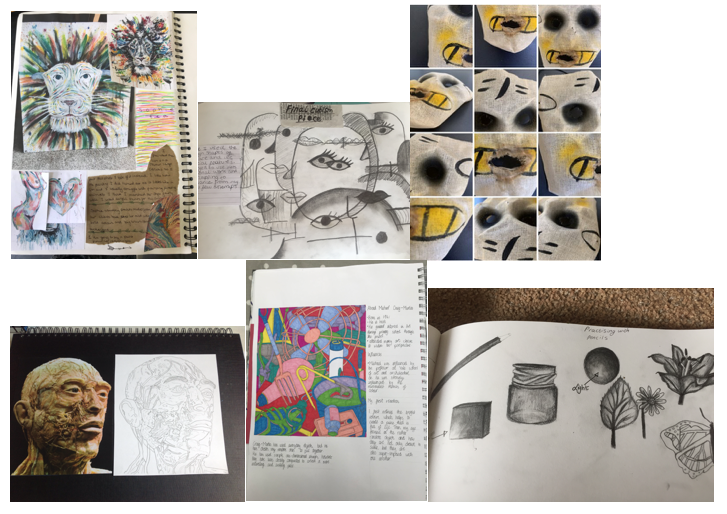 Mrs Roy comments:
"I have not ceased to be impressed with the sheer resourcefulness and creativity that our students have been displaying with their work whilst in Lockdown. This week we have been looking at David Hockney and joiner photography for inspiration, so I am really excited to see what will come in".